Braden Holtby Goalie Gear Modifications
Like every other professional goalie, Holtby makes a variety of gear modifications to his gear.
Stick Modifications
Braden Holtby tapes a giant knob on the top of his stick. The knob is created with multiple tape colors, black on the bottom and a half ripped strip of white tape for the top.
Photo by @doncarlson4524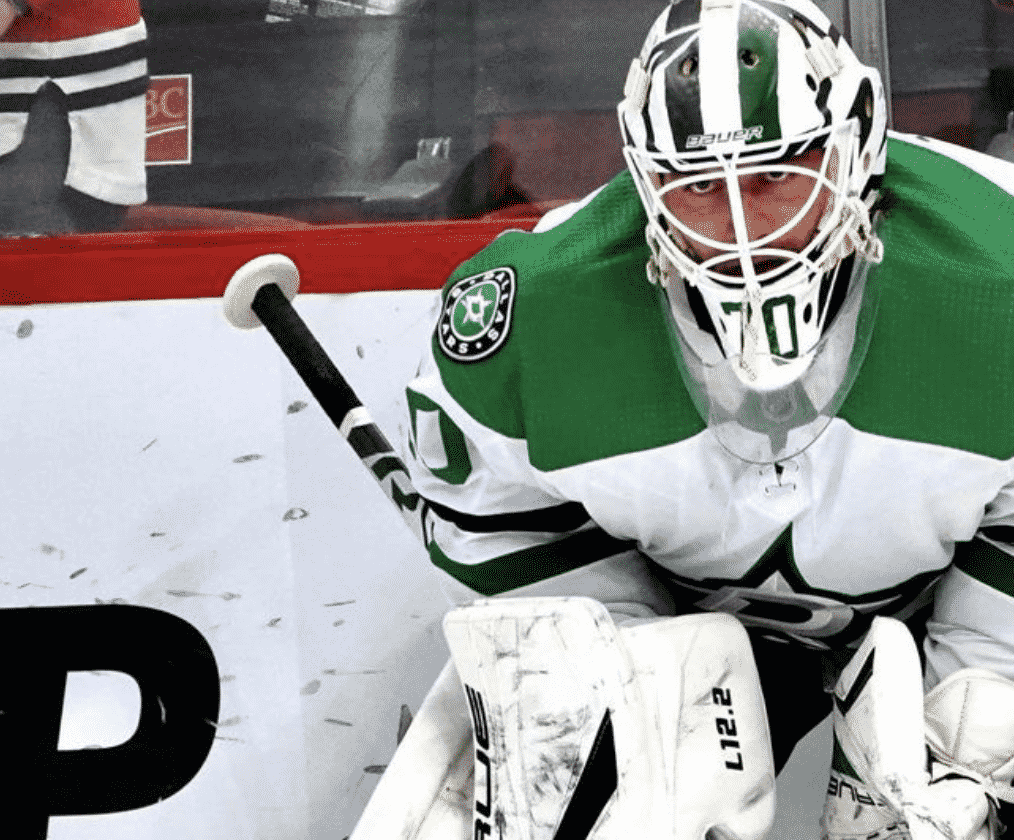 Braden Holtby paddle grip custom tapped using what appears to be black athletic training tape. Photo by @doncarlson4524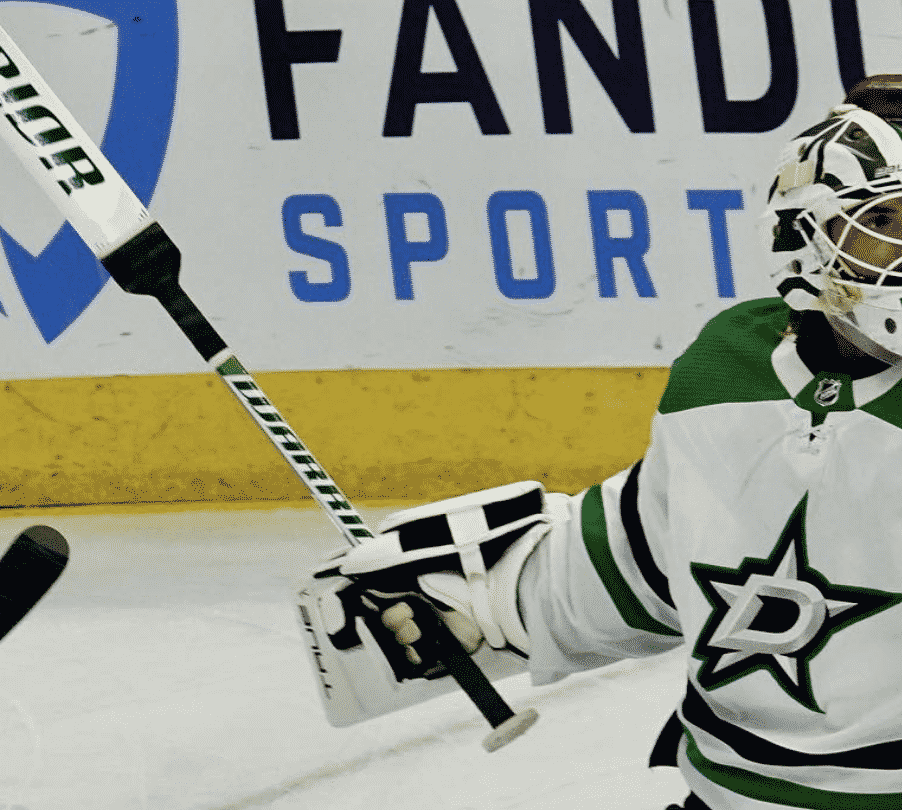 Helmet / Mask Modifications
Holtby is one of the few NHL goalies to wear a dangler on his goalie helmet. He uses hockey lace to keep it evenly situated around his neck. It's rare that goalies at the NHL level use a dangler like Holtby does. The dangler is attached to the mask itself, which is one method of attaching a dangler to a goalie helmet.
Photo by @doncarlson4524