I remember growing up, I would spend hours thinking of different goalie pads design ideas. Before anybody ever dreamed of designing custom goalie pads over the internet, I was trading cards with my friends for whoever had the best looking gear that year. I spent hours drawing out my dream set of goalie gear day in and day out.
We've been thinking about doing a custom goalie pad designs article for awhile now. This is by far the best part about playing goalie, and the reason many get into it.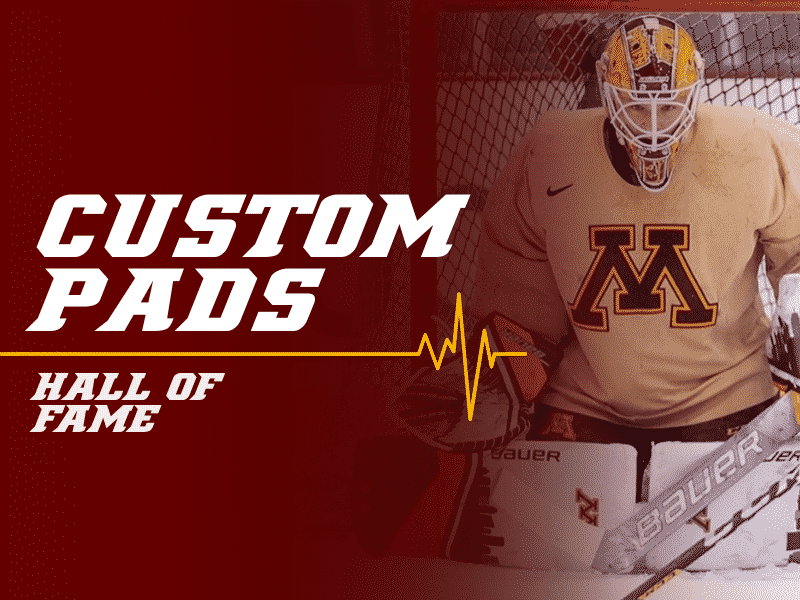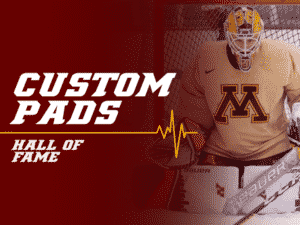 In recent years, the graphics on goalie pads have gotten more and more advanced. Bauer can literally print anything you want on a set of pads. Brian's has been cutting custom designs onto their gear for as long as anybody can remember. Vaughn is no stranger to custom graphics. Goalies can put any color they want on a set of CCM or Warrior gear. It's the greatest era of custom goalie gear, maybe ever.
When you're a kid, and even while you're still playing, thinking about coming up with inspiration for your next custom goalie pad graphic is one of the more exciting aspects of the sport. 
Seriously. Shutouts are great. Winning is great.
Having the best looking pads tops everything.
We're going to consider this a "Hall of Fame" of sorts, of custom goalie gear.
If you want to order Bauer's Digi Print pads, you can do so using Goalie Monkey (our choice) or Pure Goalie.
Order Custom Bauer Digi Print Pads
With Bauer's Digi Print Technology, the sky is literally the limit for what you can put on a pair of goalie pads. It's available to the public, too.
Use Goalie Monkey
Order at Pure Goalie
We appreciate your support! At no extra cost to you, we may earn a small commission if you purchase a product through GoalieCoaches.com.
These are the Best Custom Goalie Pad Designs of All Time
Full disclosure, if you're looking for custom goalie gear, this is guaranteed to be the best place to start. We're going to do our best to update this article with as many different custom goalie pad graphics as we can find.
If you think you've got a winner, feel free to send us a DM over on Instagram @goaliecoaches or contact us here on the website.
Devan Dubnyk's new Colorado Avalanche pads
These are sick. A tribute to Bauer Gear of old, Dubnyk looks good in Avs Maroon and Blue.
View this post on Instagram
Mitch Gillam, custom Bauer Digi Print gear
I love these. The semi vintage Cujo look never gets old. Bauer, if you're reading this, please don't bring back the "Supreme" graphic from these days. It looks much better as a throwback design.
View this post on Instagram
Tommy Napier's Pads for the Pittsburgh Penguins, Bauer Hyperlite
These might be your basic Hyperlite pads, but I do really like the simplicity of these. I really, really wish there was a goalie out there who would consider doing a custom pad design with the white inverted to a color, say in this case, if the white were black and the rest yellow.
View this post on Instagram
Jared Moe at the University of Minnesota
Jared Moe is pictured here rocking a brand new set of custom Bauer gear. Moe is a goalie for the University of Minnesota Golden Gophers Division 1 mens hockey team.
Elvis Merzlikins
Merzlikins wore this set of Bauer Vapor 2X gear during his time with the Columbus Blue Jackets.
Mock set of Seattle Kraken Bauer Pads
Ok, these are awesome. I often find myself dreaming of a certain goalie joining my favorite team, just so we can get better taste in goalie gear on the ice.
Hartford Whalers Concept
Well, this was actually a thing. Not sure if these are pad wrapped or actually printed, but they look great. Obviously, they're not that creative just being green and white, but the throwback jerseys have to be mentioned here.
Ben Bishops Winter Classic Pads
These were awesome. There was a time when Vintage Goalie Gear was all the rage and it's sort of fell by the wayside.
Roll Tide!
The Alabama Crimson Tide play ACHA Club D1 in the SEC.
Fear the Cat
If Felix Potvin could come back and play in the 2020 era.. I see him wearing a design similar to this.
View this post on Instagram
Anchorage
Ok yes, these aren't the most creative.. but they look sharp. To be fair the article does say custom, so if they're custom gear they can be featured here.
View this post on Instagram
Michigan Tech Custom Pads
These might honestly be my favorite set of goalie pads, ever. Something about the colors and the logo just ties it together perfectly.
View this post on Instagram
Vegas Golden Knights
Vegas has one of the more interesting logo concepts in the NHL right now, so it makes total sense that a custom graphic goes perfectly with gear.
View this post on Instagram
Phoenix Coyotes
Brian's can and will put literally any graphic on a set of gear. These are awesome. The black base does it for me.
Another set of Dark Based Pads
Logo and claw marks?
View this post on Instagram
Rangers Themed Custom Pads
Any NHL goalie who wears Brian's goalie pads should be required to design something awesome.
Old School Feel
The only thing that could've made this set better is the old school Brian's Logo instead of the traditional "B Star".
View this post on Instagram
Classic Brian's Custom Design
This design has become really popular in recent years.
Garret Sparks Chicago Wolves
Sparks has had some awesome gear over the years. He was actually told by the Toronto Maple Leafs that he had to tone it down at one point.
Bowling Green 
Love these. Simple with a logo always looks sharp.
View this post on Instagram
Fear the Claw?
Phoenix Coyotes
View this post on Instagram
Dallas Stars Retro Vaughn Pads
View this post on Instagram
More of this, please.
Army West Point Goalie Pads
Love these.
UMD Bulldogs Custom Graphics
Blue Goalie Pad Designs
There are so many different ways to customize blue goalie pads. Here are some we've made over the years that we really like (or have found).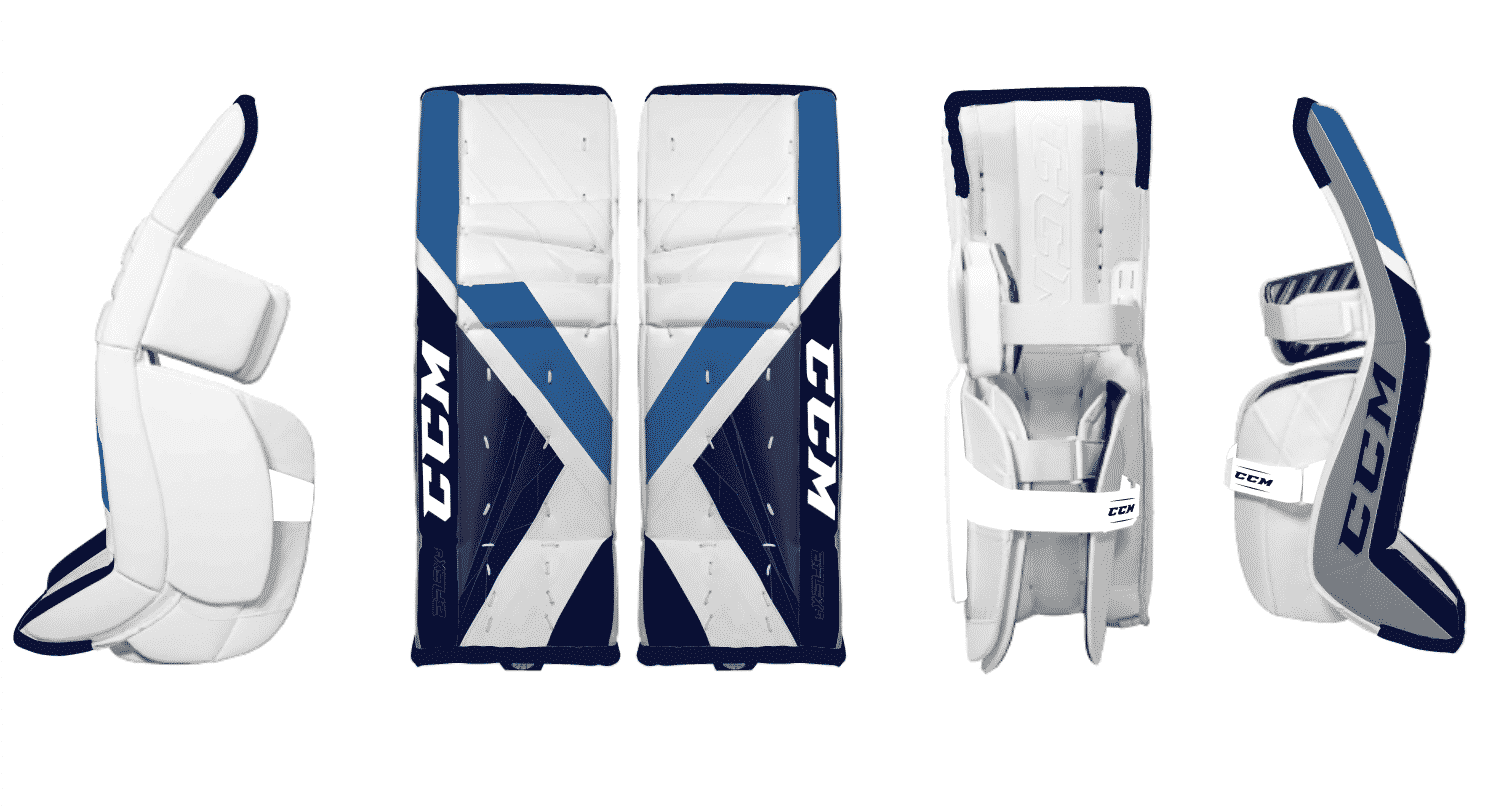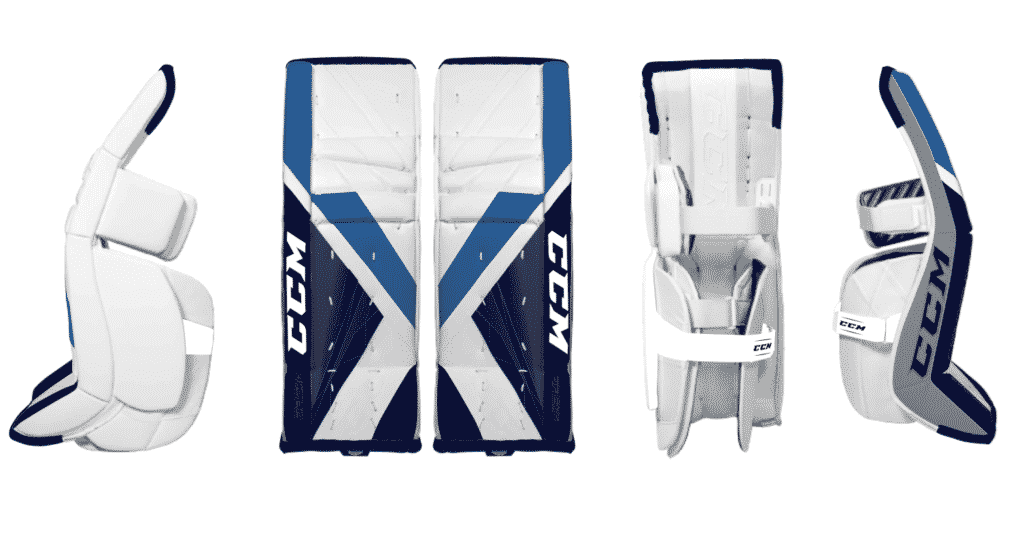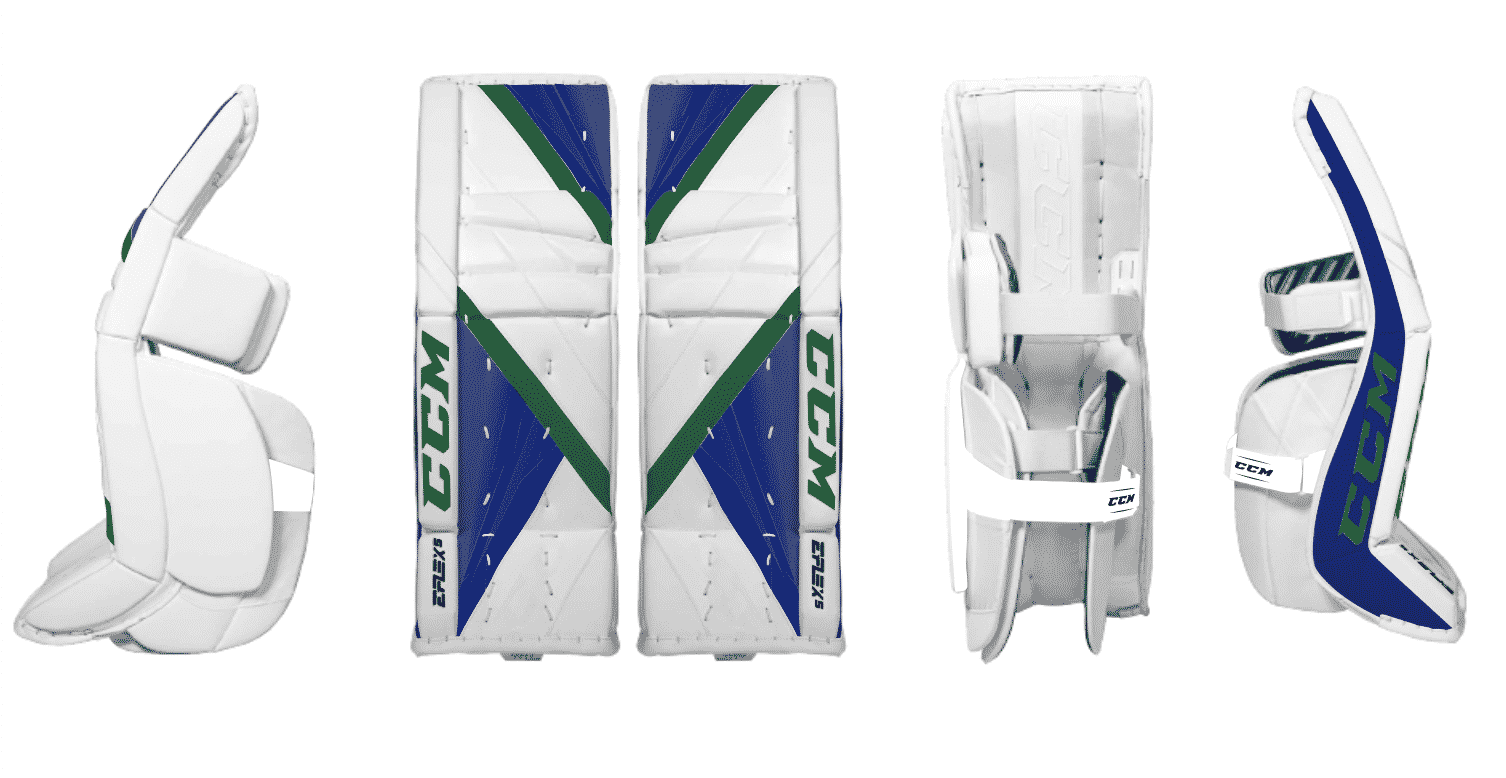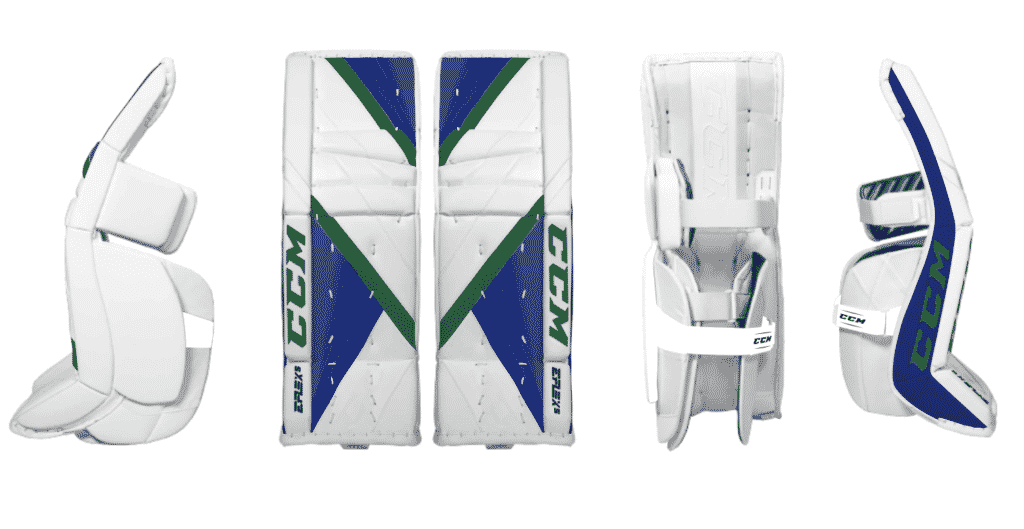 Red and Black Goalie Pad Designs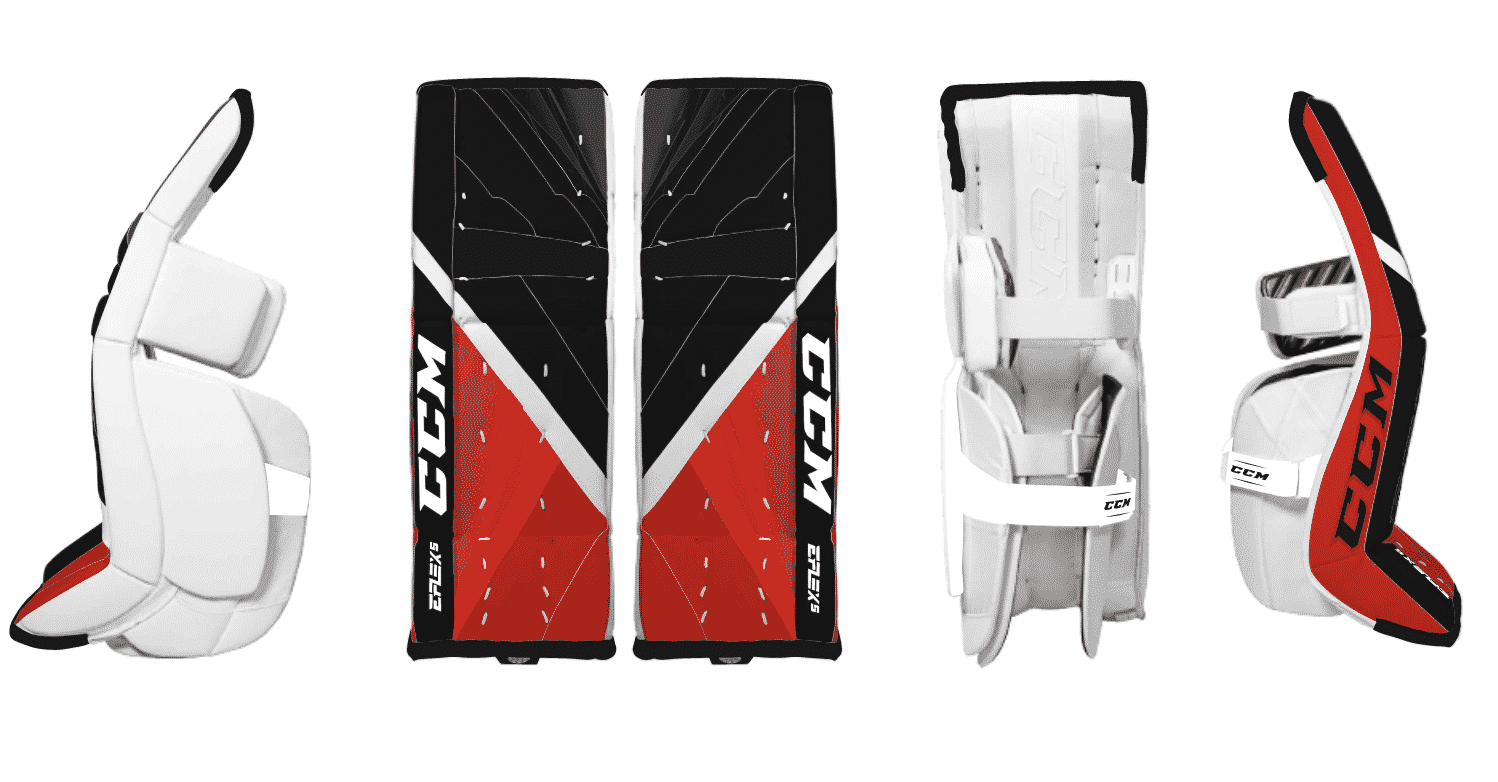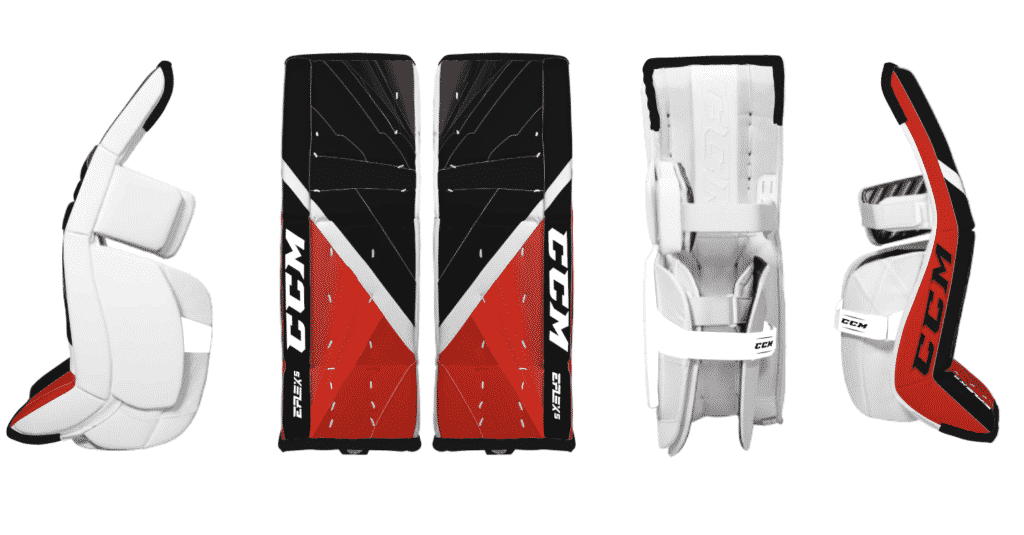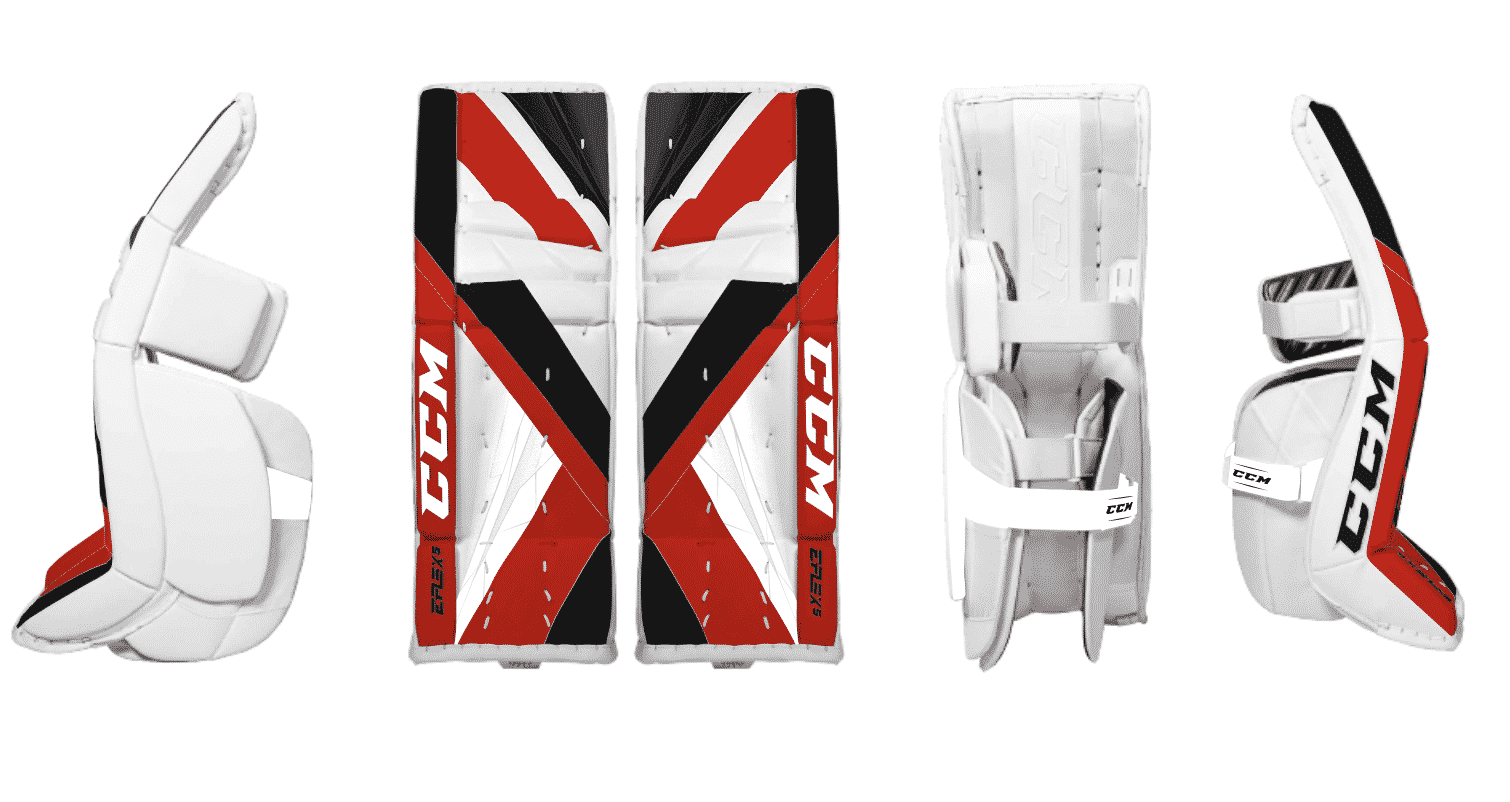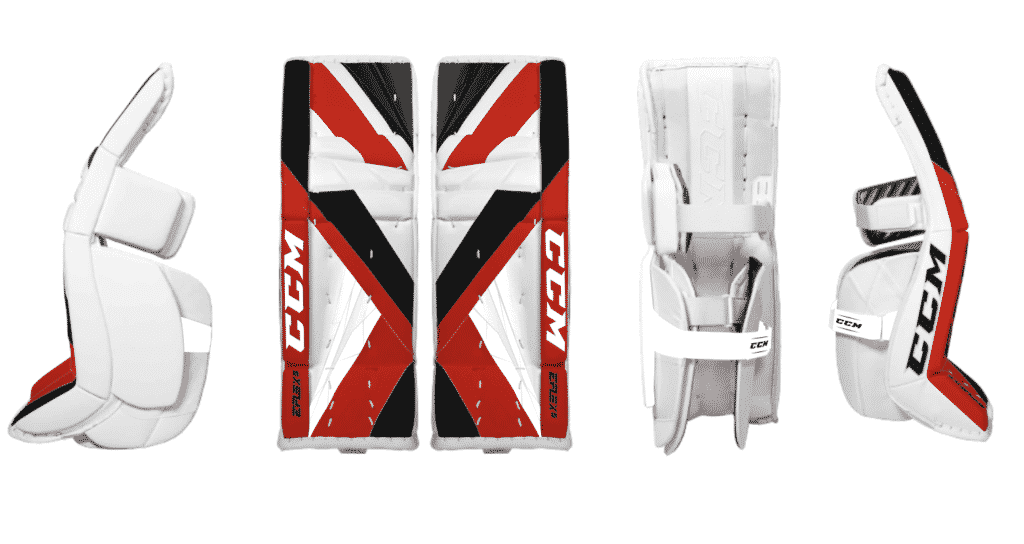 Blue and Green Goalie Pad Designs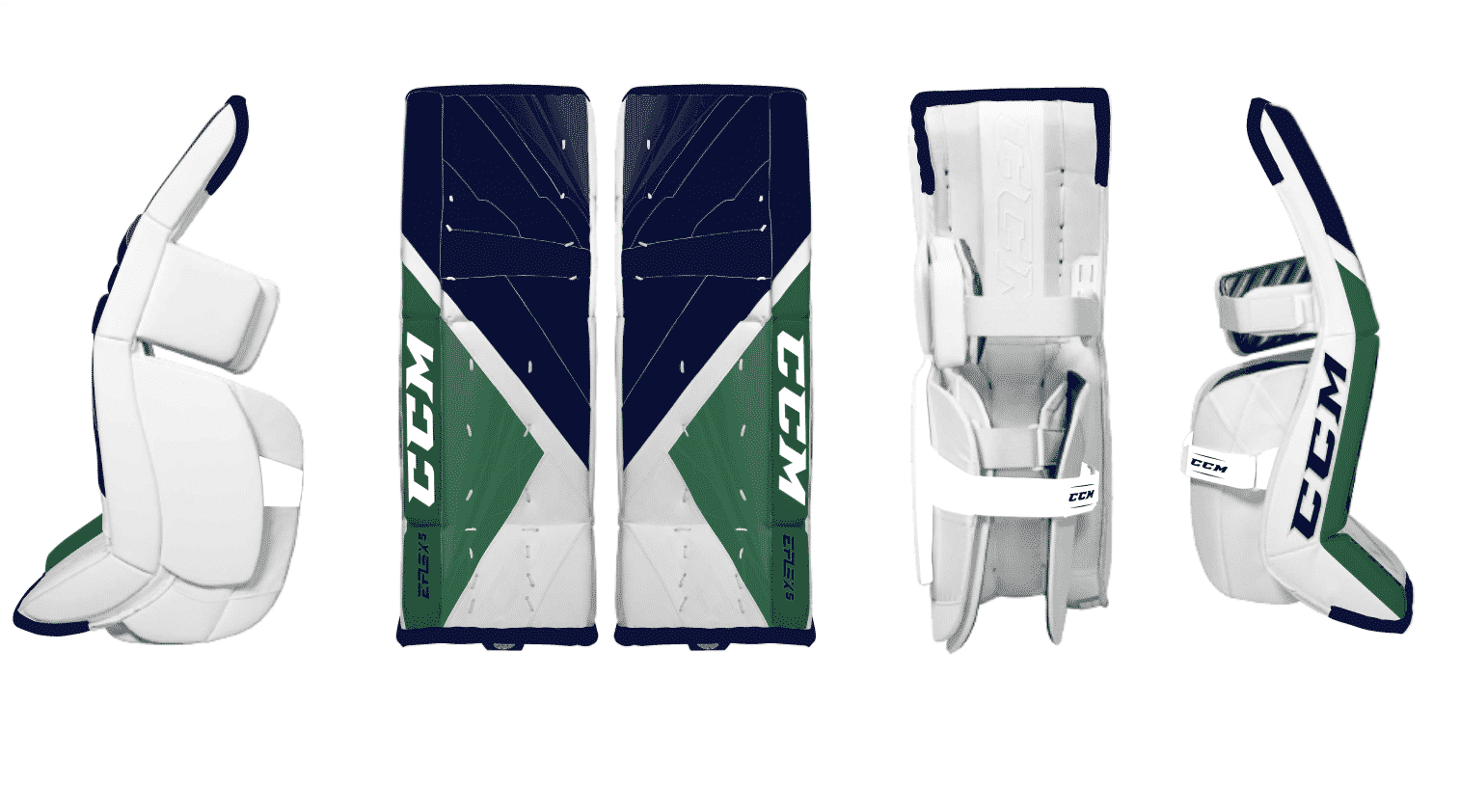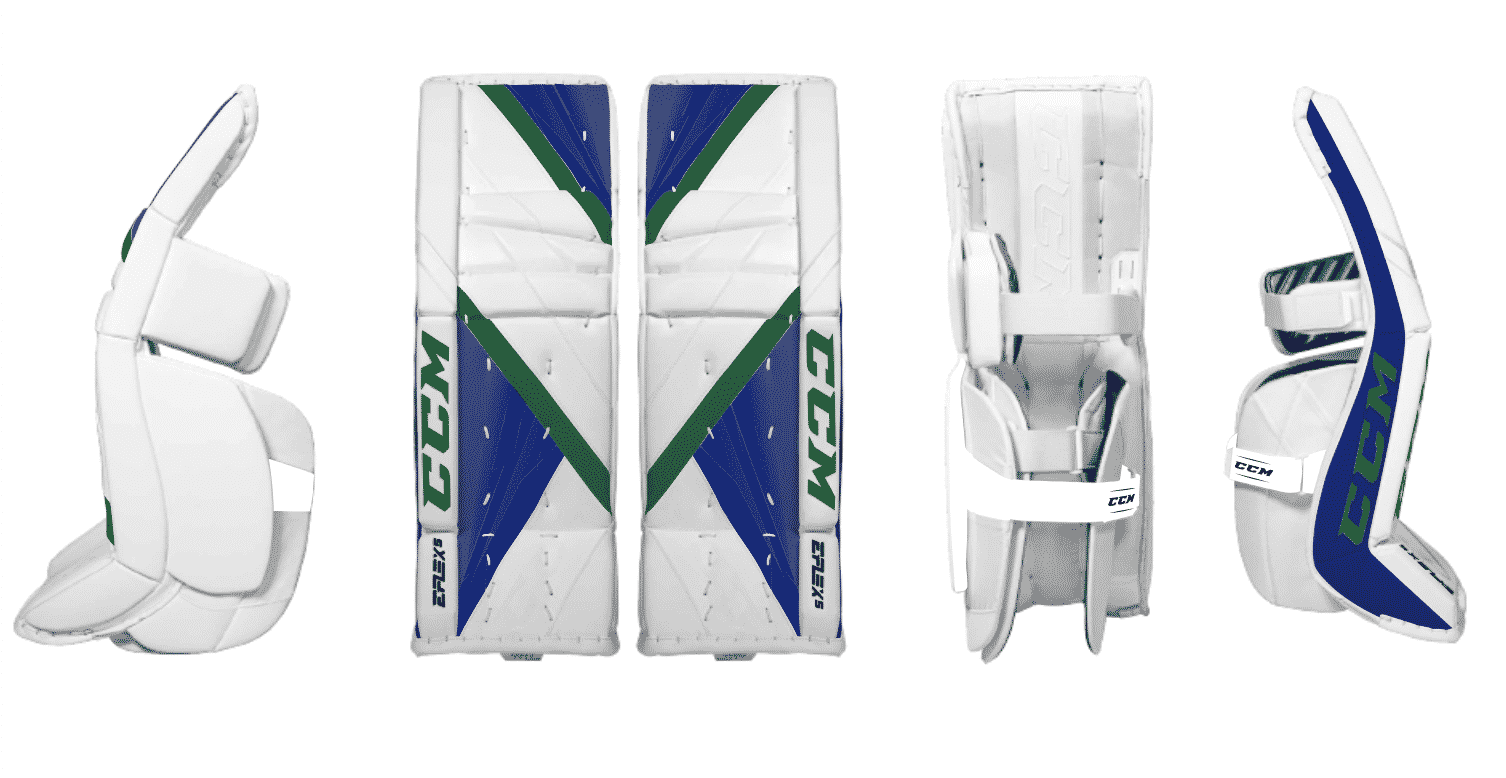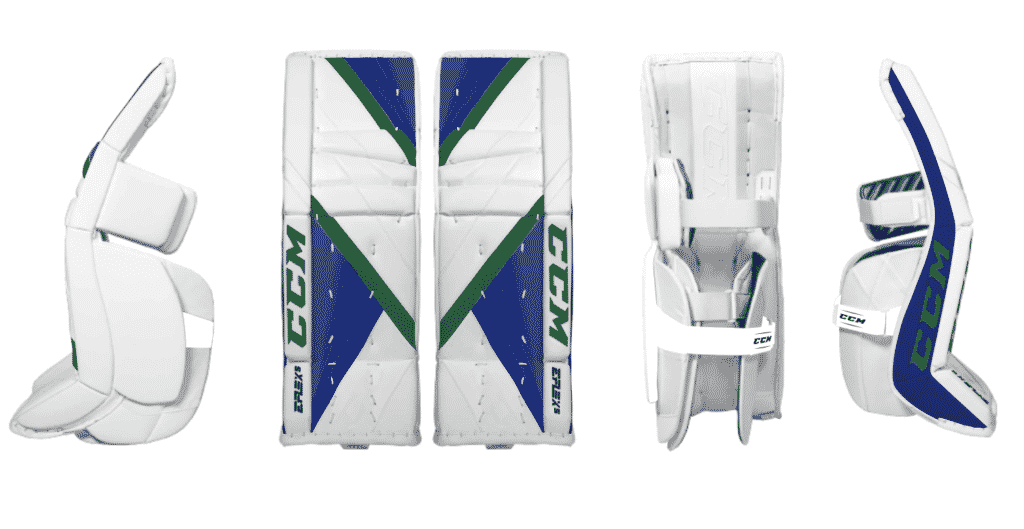 Black and Purple Goalie Pad Designs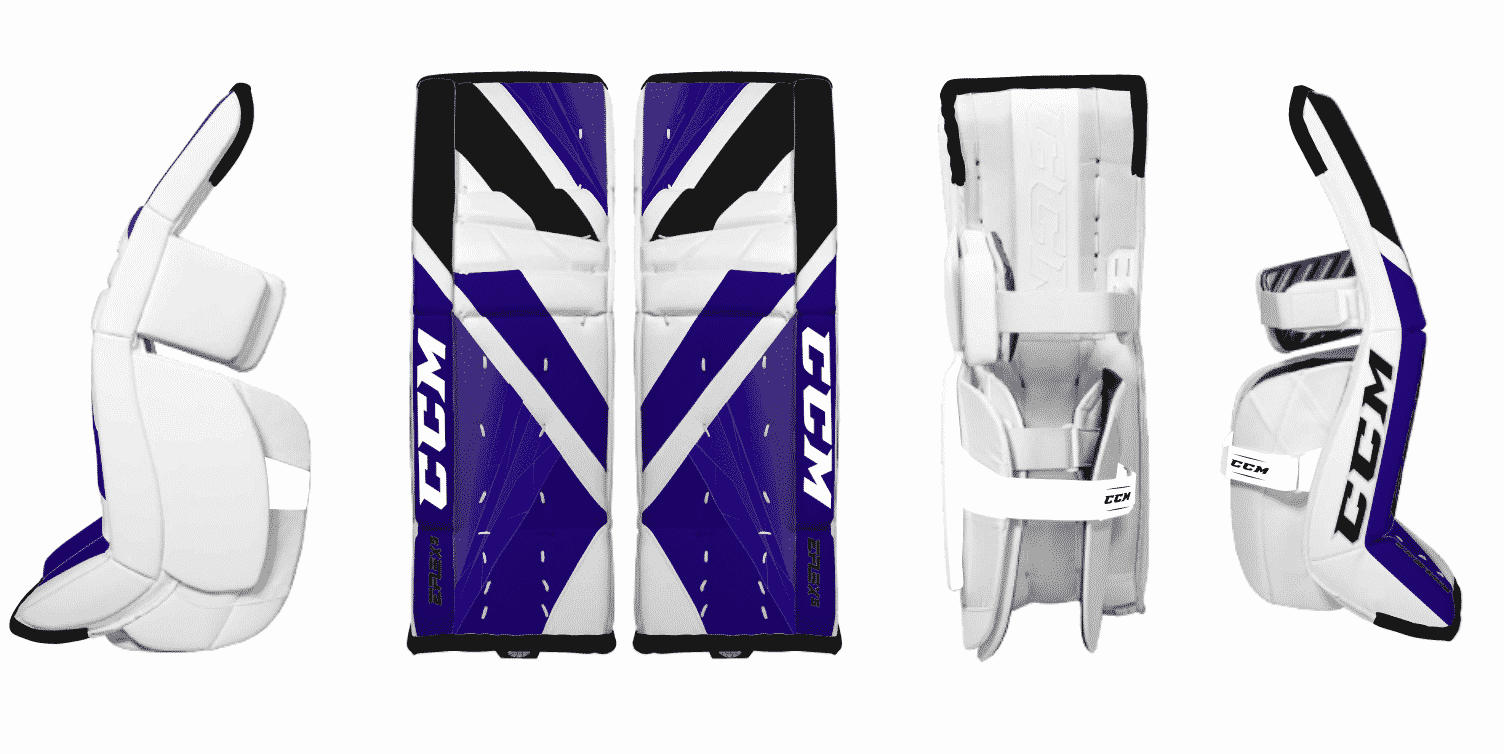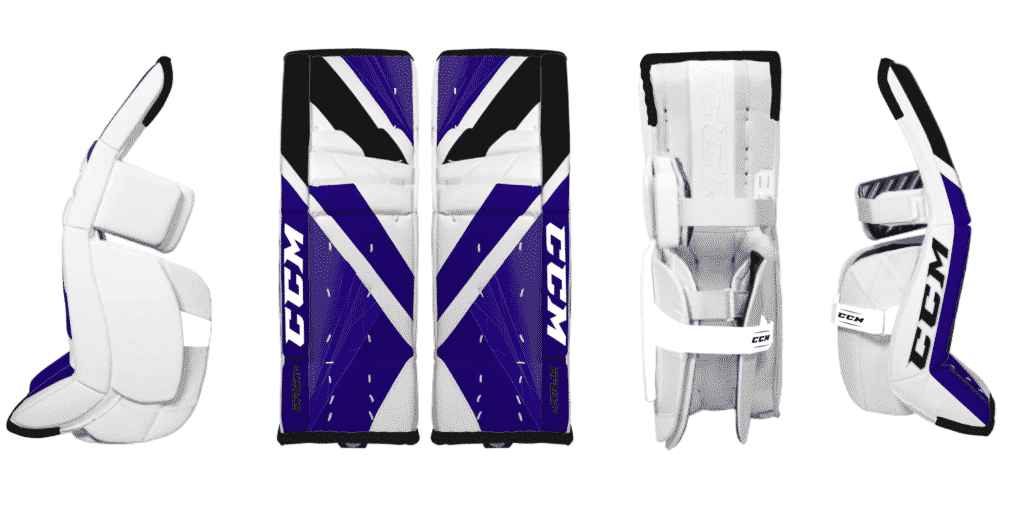 Green Goalie Pad Designs
This is a green only pad design using the new CCM E Flex 5 pad that really pops.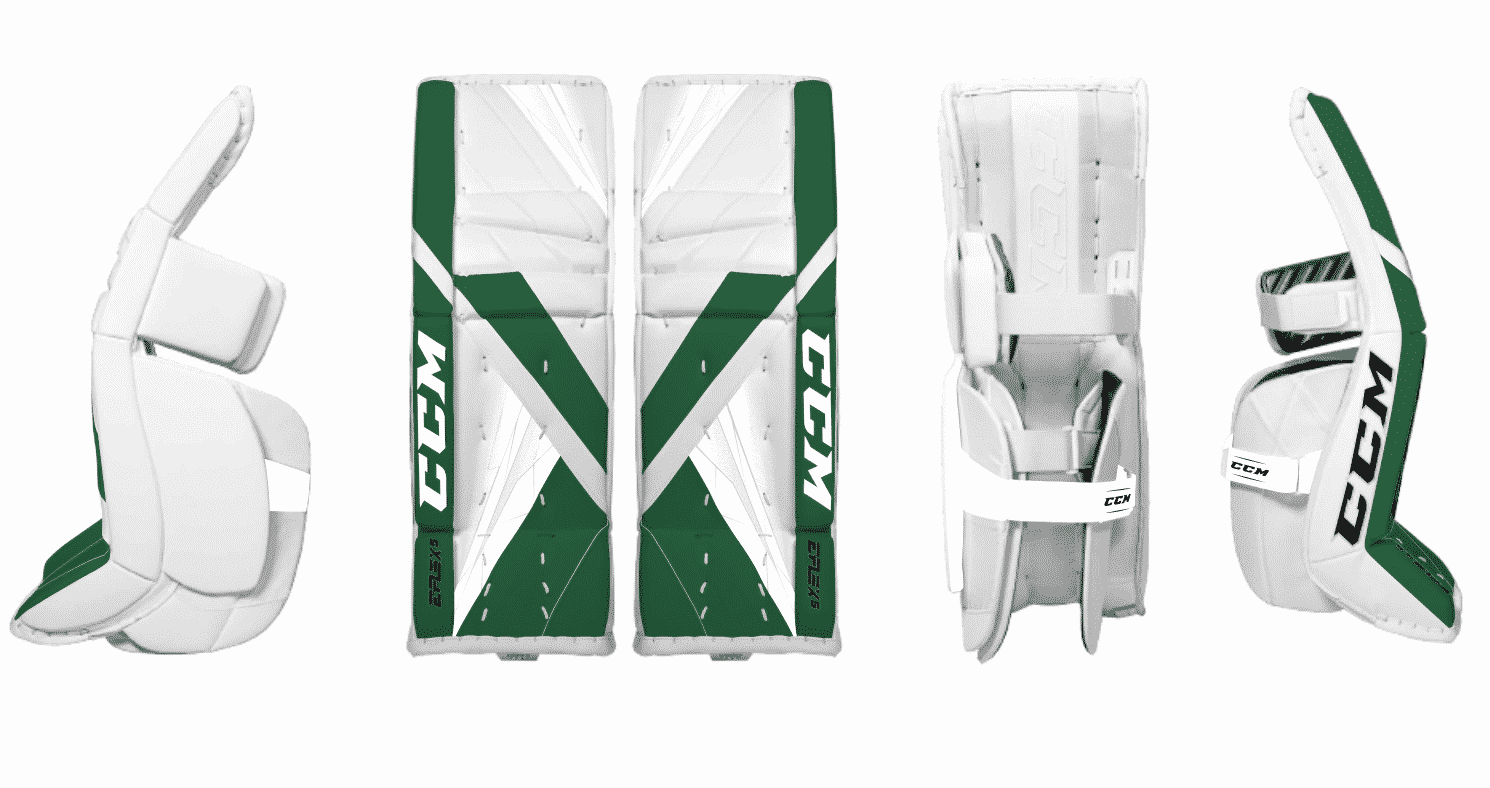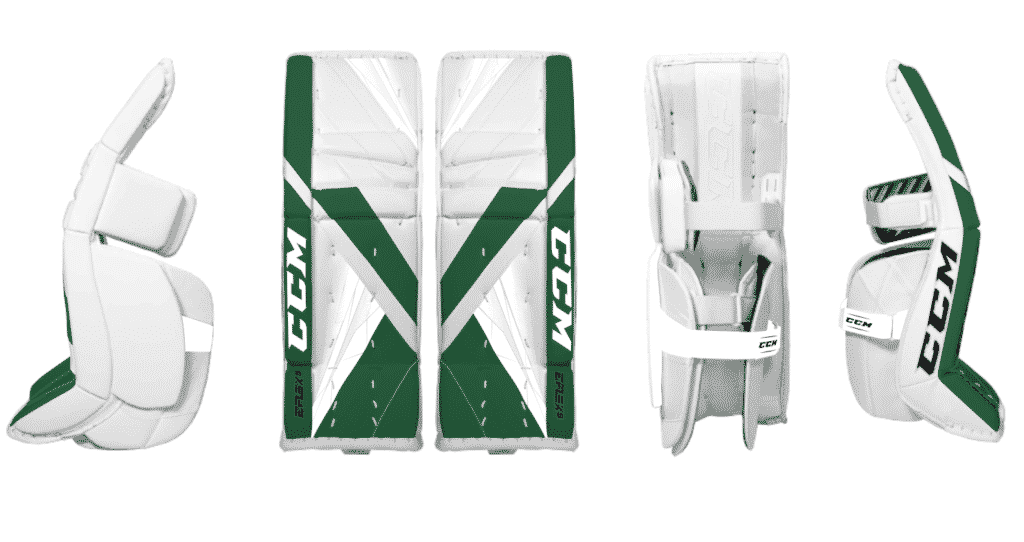 Black and Orange Goalie Pads