What pads does Thatcher Demko wear? 
For years, if you answered Brian's, you would've been correct. Until now. Thatcher Demko officially wears CCM E Flex 5 pads. CCM announced the switch on Twitter.
Vancouver Canucks goaltender Thatcher Demko, formerly a Brian's goalie, has joined the CCM pro team. Demko will wear the brand new CCM E Flex 5 pads.
In a tweet announcing the switch, CCM showed off Demko's new Canucks themed E Flex 5 gear. The E Flex 5 line has been highly anticipated, as the CCM Axis release didn't get quite the hype the brand most likely hoped.
Our team just got stacked-er, welcome to the team Thatcher Demko! pic.twitter.com/yQl7wpVKqv

— CCM Goalie (@CCMGoalie) March 12, 2021
Thatcher Demko's new CCM E Flex 5 Pads 
As we mentioned above, Demko has featured a handful of pretty awesome Brian's designs in the past. It'll be interesting to learn why he officially made the switch to CCM, as many goalies this season have switched from CCM to Lefevre (which is now, True Goalie)
I mocked up the design he's going to be rocking with CCM, a simple green and royal blue color way. The pad features green CCM logos on the outside roll and green on the calf area.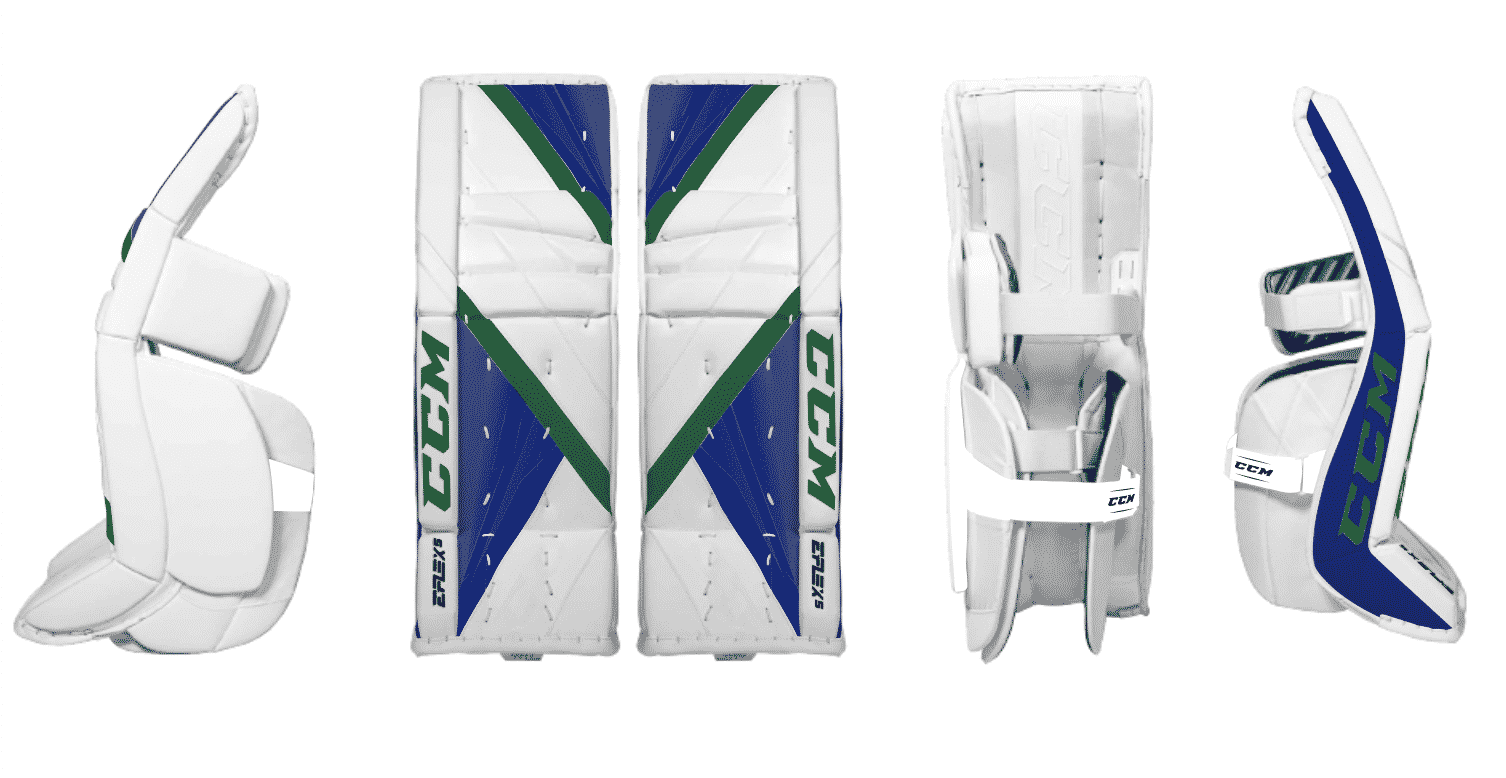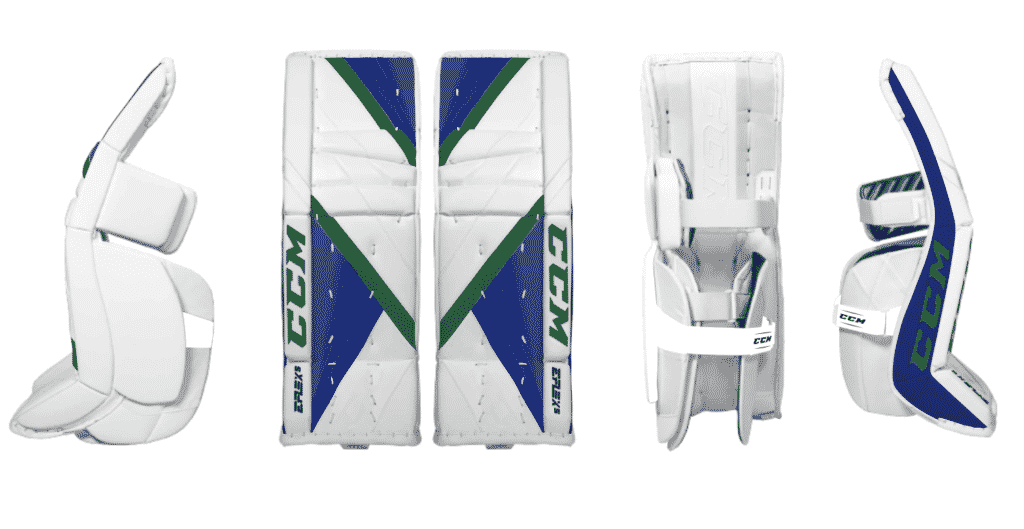 This new lineup has been highly anticipated and officially releases on April 23rd, 2021.