Have a youth goalie? Whether your goalie is just getting started, or maybe a bit more experienced (but not yet ready for a pro level goalie mask)
Maybe you're a first time goalie parent. Maybe you're a veteran goalie parent. Regardless of where you're at in this journey,  you want the best youth goalie mask for the protection. Oh, and consider joining our Facebook Group for Goalie Parents.
We've broken down the top youth goalie masks for 2023, including both protection and the cost. Quick note, while these are some of the most protective masks for youth goalies, they're not necessarily the highest end masks on the market. If you're looking for the best of the best, here are the top line goalie helmets this year.
Here are the 4 best youth goalie helmets this year. 
CCM Axis 1.5 Youth Mask
Bauer NME 4 Youth Goalie Mask
CCM Carbon 1.5 Youth Goalie Mask
The price point for youth goalie masks has increased in recent years. One of the things to keep in mind with goalie masks (at any level) is you get what you pay for. If you want to buy a top of the line mask, expect to pay top of the line prices. That's the nature of the goalie helmet game, unfortunately.
Top Rated Youth Goalie Helmets Overview
The single most important piece of equipment for any hockey player is their helmet, especially for goalies. If you have a kid who is a young goalie, you may think that the shots they face won't do any damage, even if they do get hit in the head. Well, younger goalies face the same dangers as older goalies. Younger goalies can get run into by players and they may get hit in the head by pucks. Young kids' skulls and brains are still developing at a quick rate, and if they go through any brain trauma at young ages, they can face lifelong effects. Below I will list the top three youth hockey goalie masks, their key features, and price.
Bauer 940X Profile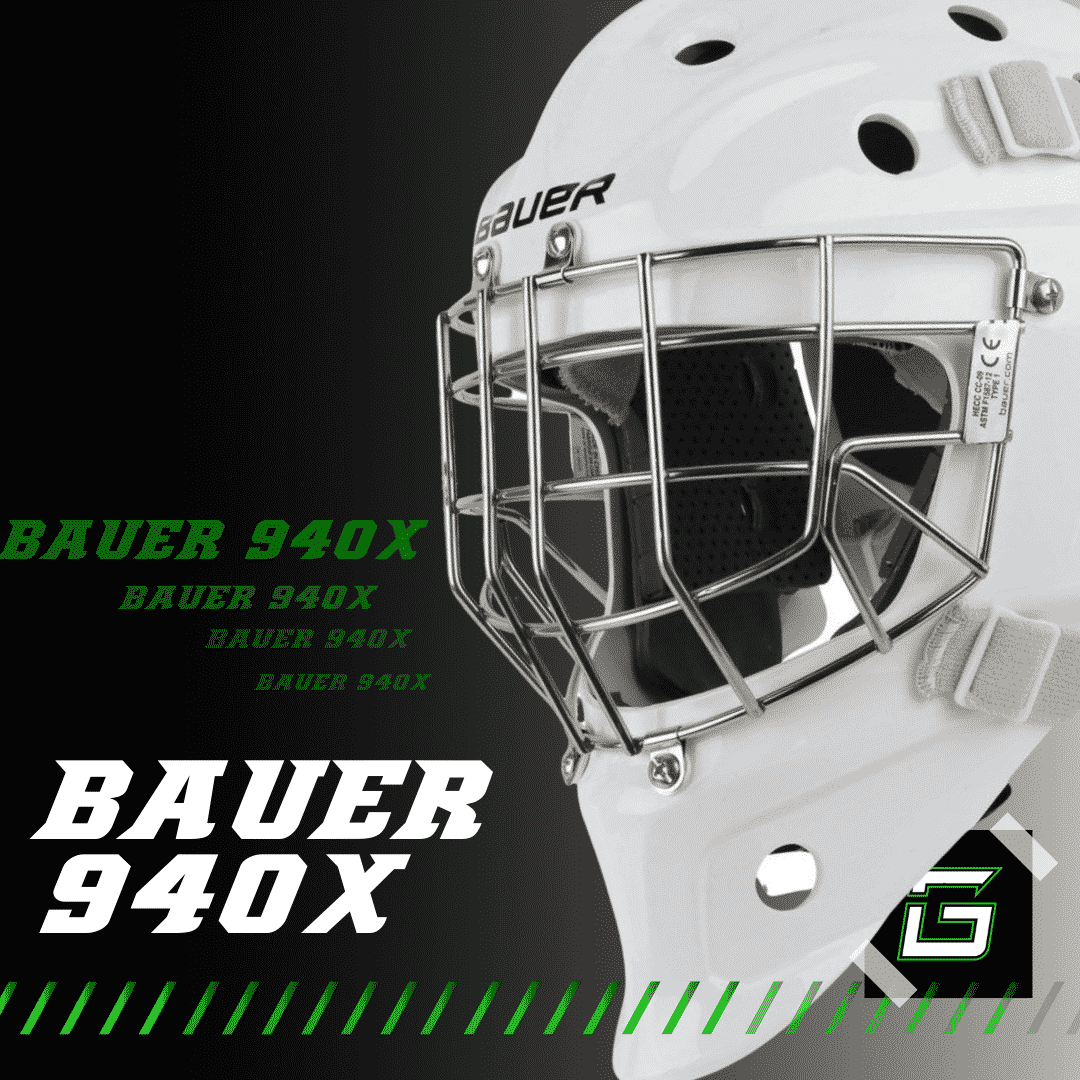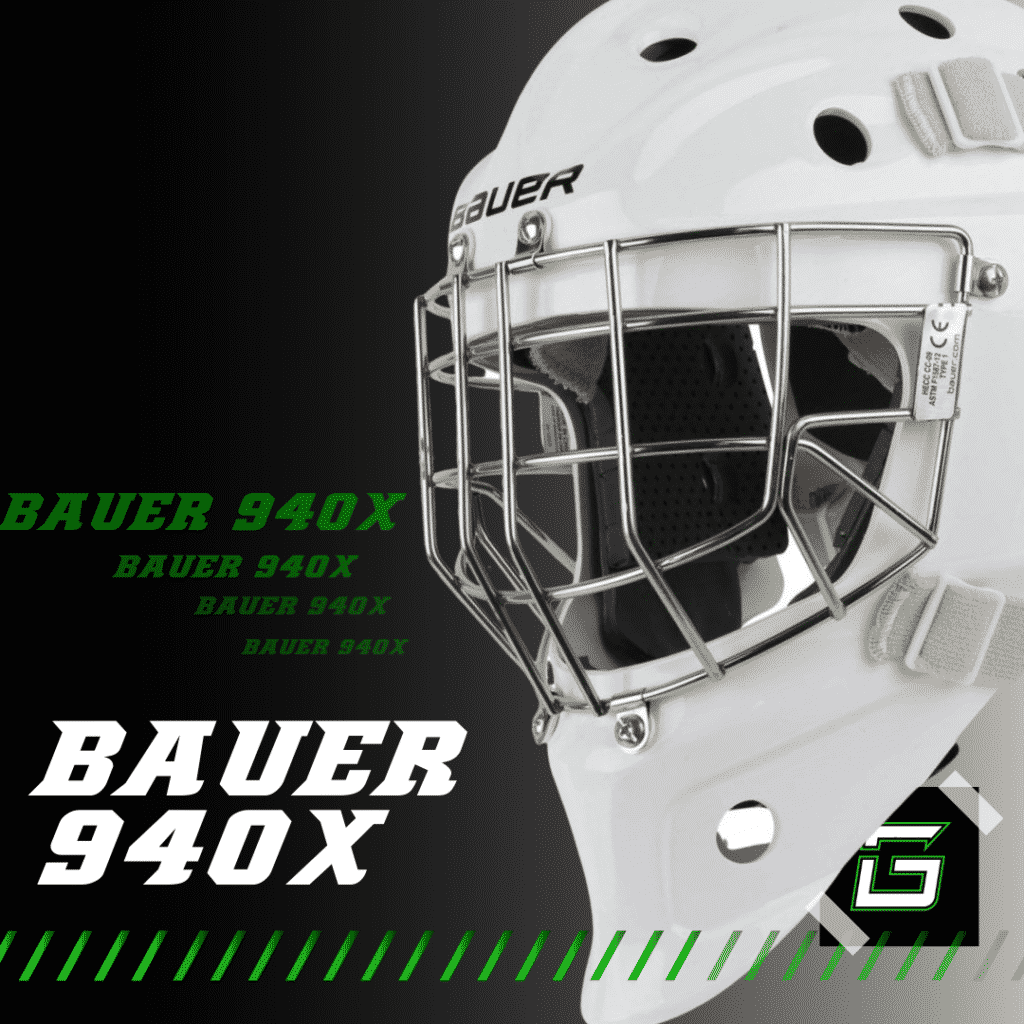 Look, there is a reason Bauer is one of the most trusted goalie mask manufacturers on the market. They make a legit product, from youth goalies to the pros. In fact, Bauer is one up there with Pros Choice as one of the most worn masks in the NHL. The 940X (now called 930) is one of the profile masks that has made Bauer one of the most popular masks on the market.
Despite the fact that this mask is made overseas, as far as a youth goalie is concerned, it's right there with the Coveted as far as protection is concerned.
Key Features:
LEXAN EXL polycarbonate (one of the toughest plastics available)
Mechanically attached liner
VN foam liner (designed for both high and low impact resistance)
Great entry level price point
Price: Compare at Goalie Monkey
Conclusion: any mask in Bauer's profile lineup is going to be a great mask. The 940 is not actually built specifically for Youth goalies, it's a Junior fitting mask, however if you're pretty confident your kid will remain a goalie, I highly recommend taking a look at a Bauer 940X goalie mask.
If you're looking for a step down, the Bauer 930 is also a great option for youth goalies.
Related: Best Youth Goalie Sticks
CCM Axis 1.5 Youth Mask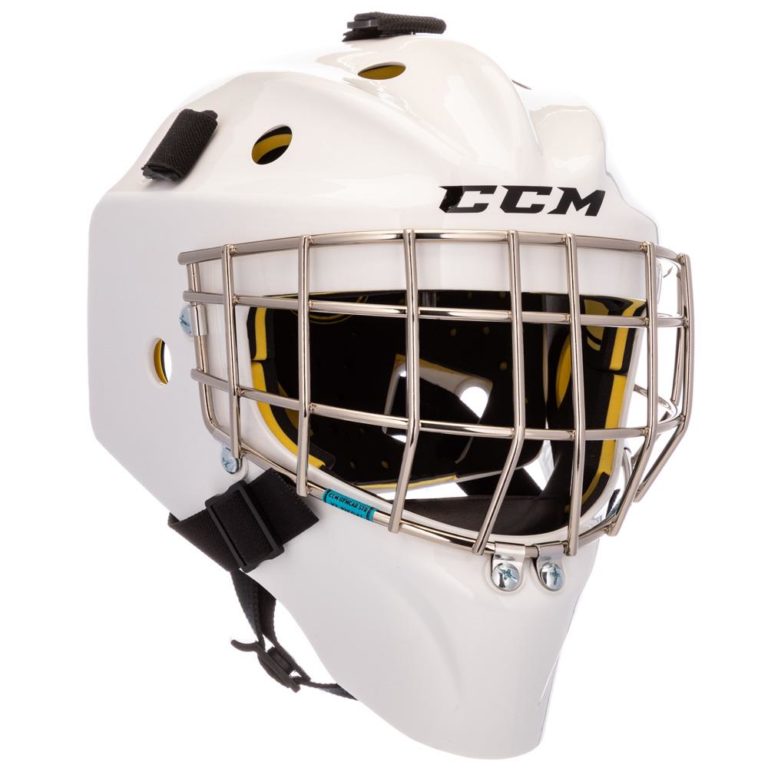 This is the offering for youth goalie masks from CCM at the moment. To be completely honest, you're not going to go wrong with either a CCM or a Bauer youth mask.
Key Features:
The shell of the mask consists of variable types and weights of hand-laid Kevlar reinforced fiberglass, bonded with epoxy resin

Black die-cut neoprene foam inside the mask for a comfortable feel

The mask is all built by goalie mask specialists in Coveted's state of the art facility in Canada
Price: Under $200 at Pure Goalie. Or check price at Goalie Monkey.
Final thoughts on this mask: Although there are not many current options for youth goalie masks, there are some options. Each of the masks I mentioned have their own benefits. What should really be considered is what level of play the goalie you are buying for plays at. Maybe if your goalie isn't facing that hard of shots or quick play, you can go for the cheaper model. But if your goalie plays at a higher level, the more expensive mask may be a better investment.
Bauer NME4 Youth Goalie Mask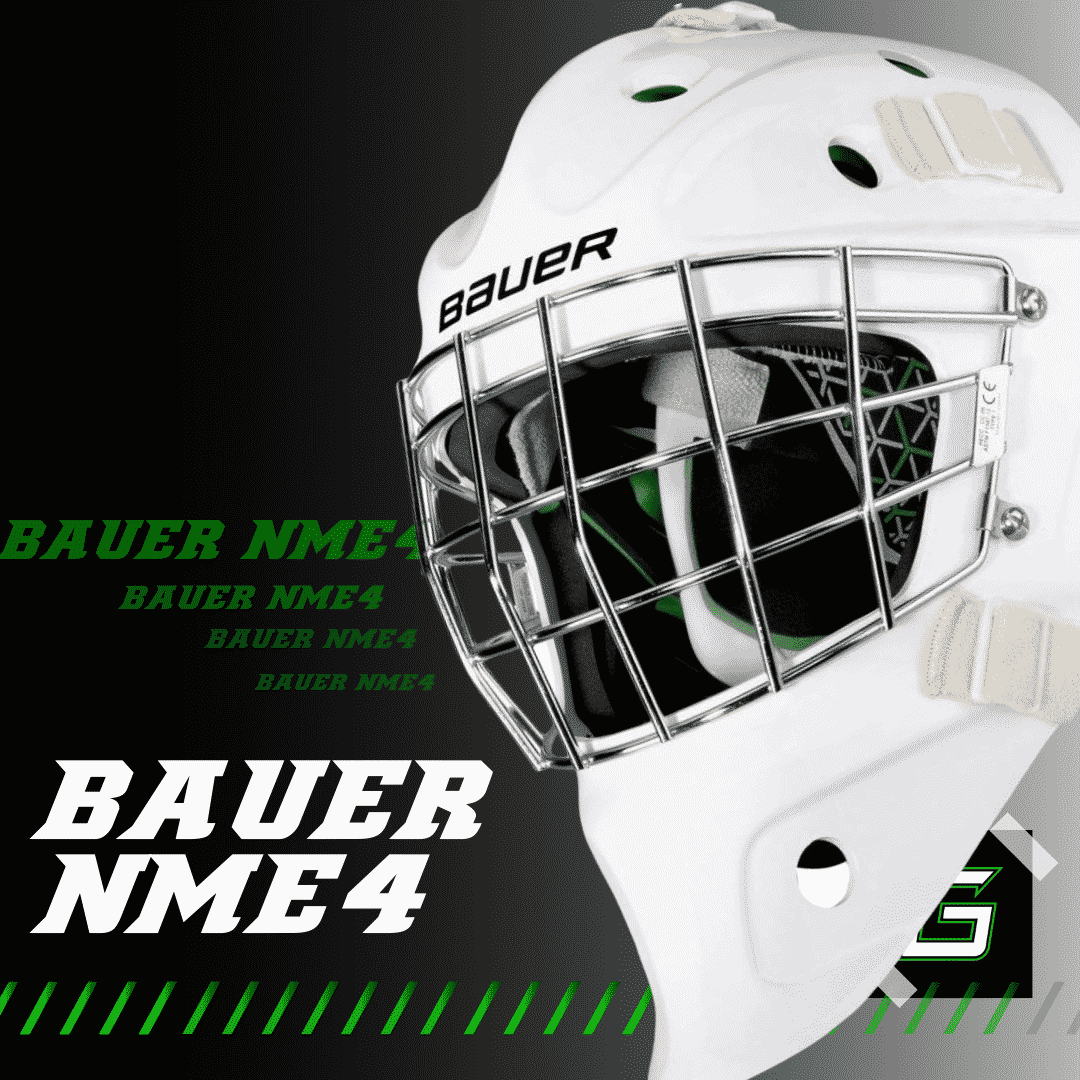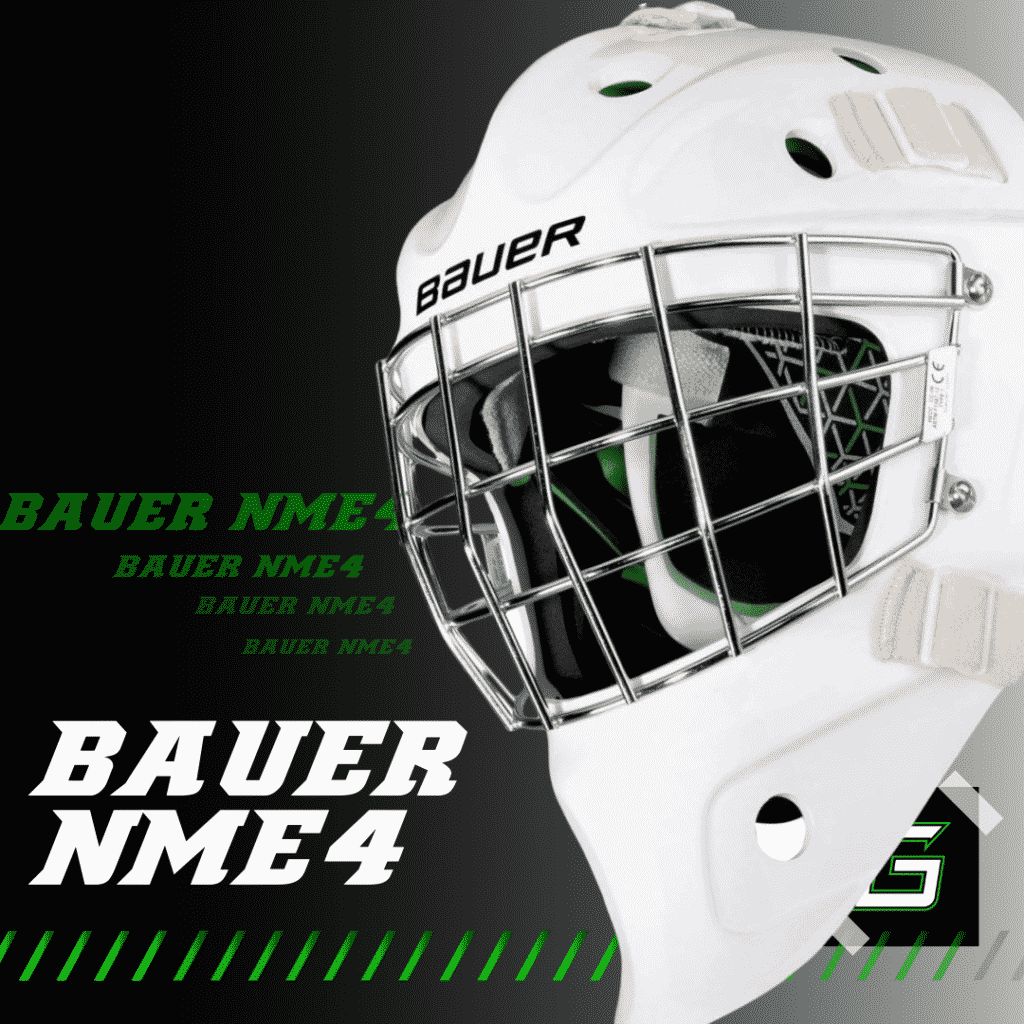 The Bauer NME 4 is our number 3 out of 4 youth goalie mask for a couple of reasons.
Key Features:
The Bauer NME4 Youth Goalie Mask is made for goalies looking for entry-level protection, but more budget friendly than its upper-level NME counterparts.

Having the same design as the NME3, the NME4 Youth adds a full LEXAN EXL polycarbonate shell and features an attached liner with upgraded Vinyl Nitrate dual-density foam

The NME4 Youth has a carbon steel round wire cage with stainless steel hardware
I love Bauer masks and I'm not afraid to tell everybody I know to go buy one. Typically, goalies with a wider face profile use the NME line of masks, but as far as youth goalies are concerned, I see more Bauer NME4 helmets rolling around than just about any other youth helmet on the market. Take that for what it's worth!
Price: Compare at Goalie Monkey
Related: Best Youth Goalie Pads
CCM Carbon 1.5 Youth Goalie Mask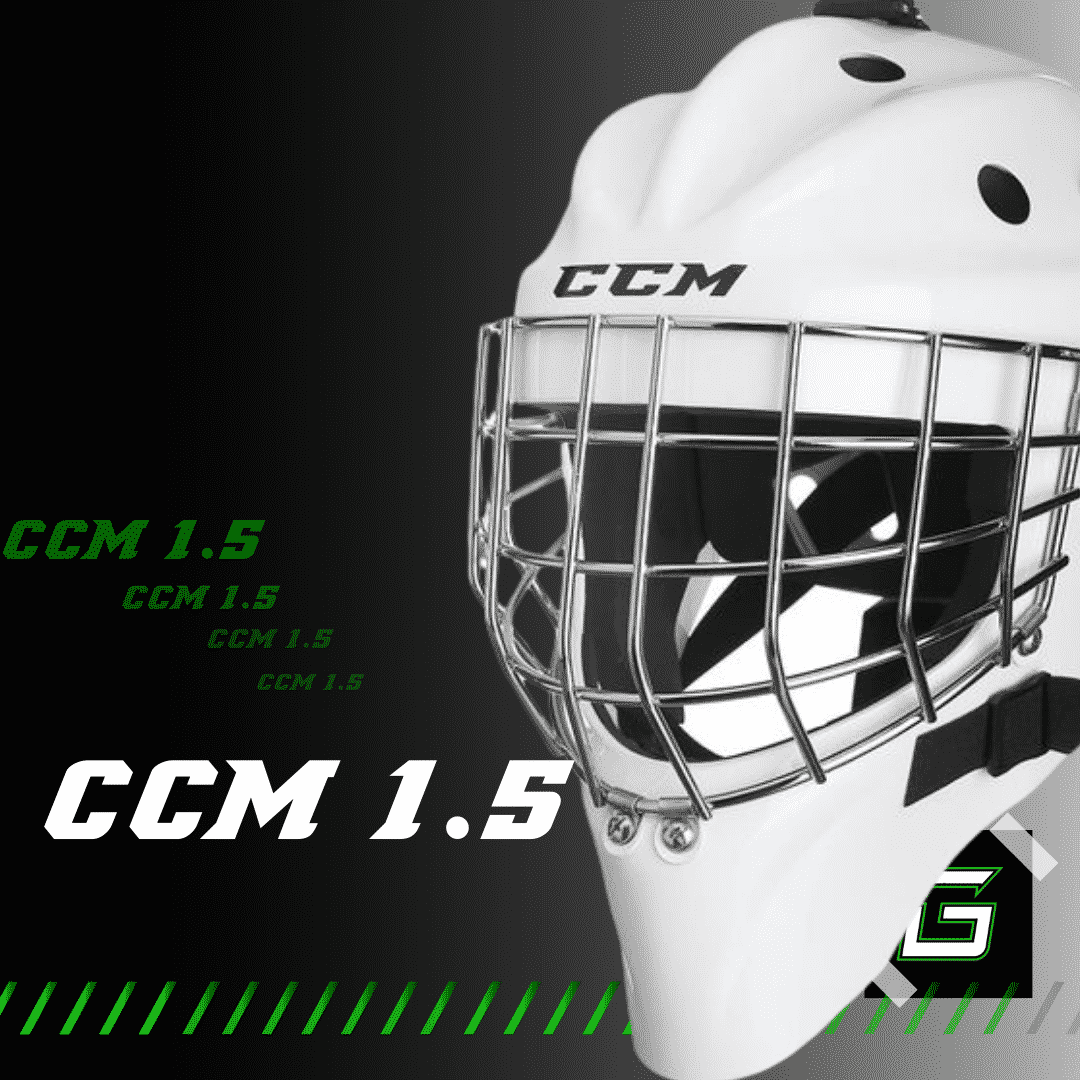 Note, as of May 2021, the CCM 1.5 mask is updated as the CCM Axis 1.5 mask. Because these masks are still on the market in some places, we'll go ahead and keep it on this list as it is a solid mask and the new Axis youth mask basically replicates this.
The CCM 1.5 goalie mask is a great helmet for kids.
Key Features:
*The shell of the mask is constructed of  polycarbonate to provide a protective shell while staying extremely light
*Inside the mask, there is a VN liner to provide a comfortable foam feel, giving the goalie the best comfort and protection throughout use
*The Certified Straight cage shape is different across the bridge of the nose, which gives the goalie improved vision when looking down low
Price: Compare at Goalie Monkey
Youth Goalie Helmets have improved dramatically
In the past decade, with more focus than ever on preventing head injuries in sports, parents have spent quite a bit on youth goalie helmets.