Youth goalie jocks are one of the easiest pieces of equipment to buy.
Are jocks necessary for youth goalies? Absolutely. Not only does properly equipping your goalie prevent them from accidental injury, it also gets them used to wearing the right sized equipment down the road.
Believe it or not, many goalies wear gear that is improperly sized (too small) and down the road, it leads to injuries because they're not used to playing with larger gear. Buy the goalie jock from the start so your goalie is used to it when it truly matters. Youth goalie jocks are way smaller than appropriately sized adult cups, so make sure you're buying a youth or a junior jock.
These are the best youth goalie jocks this year.
Warrior Ritual X
Vaughn VE8
The Best Youth Goalie Jocks
Only three jocks? We're not in the business of giving recommendations that we do not stand behind. The three cups here will work for any youth goalie. If they move out of any of these three, just get the next size up. Honestly, the Ritual X2 is the cup you should be buying.
Or, if the the Ritual X is still available at either Pure Goalie or Goalie Monkey, scoop it up as it's virtually the same cup as the X2.
Warrior Ritual X2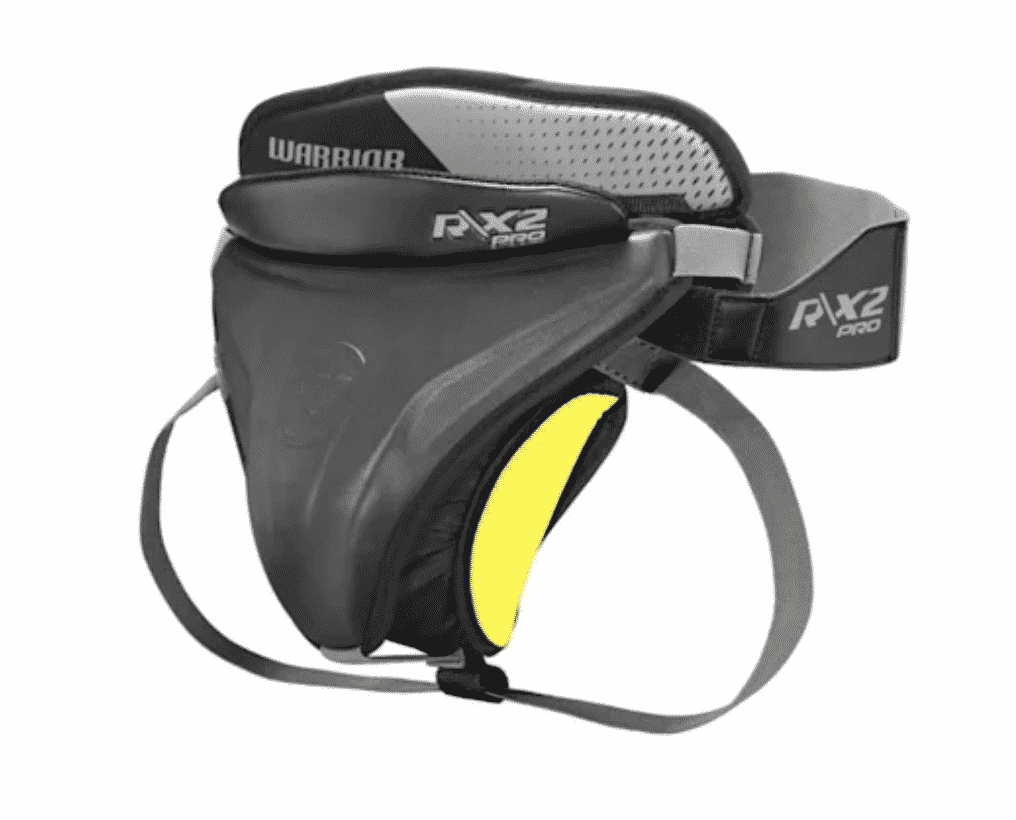 Similar to the top adult cups, Warrior reigns supreme at the youth level as well. The Ritual X and the Ritual X2 are the two most protective youth jocks available.
I love that Warrior puts just as much into their youth gear as they do their pro level stuff. They've got a great brand strategy, not spending money on marketing in the NHL, but rather focusing on building out their niche with amateur goalies first. They make a tremendous product and the X2 is no exception.
Buy the Warrior Ritual X2 at Pure Goalie or Goalie Monkey.
Warrior Ritual X
The Warrior Ritual X is the cup released by Warrior prior to the X2. If you're looking for excellent protection at a discounted price, I would pick up one of these while they're still available.
Vaughn VE8
The VE8 is a great cup and Vaughn is one of the only other brands in this space I would recommend. Bauer makes suitable cups, but they're not focused on them like Warrior is.
If for whatever reason you have a vengeance against Warrior stuff, get the VE8. Otherwise, stick with Warrior.
Buy the VE8 at Goalie Monkey.
What cup is best for youth goalies?
The answer is, in short, the one that's the most protective for your budget. We recommend the Warrior Ritual X2 or the Ritual X (if it's available).
Check out our other youth gear guides: