Dave Rogalski, former St. Louis Blues Goalie Development Coach, has been hired by the New Jersey Devils as the teams goalie coach at the NHL level.
Known by the athletes he trains as "Roggy" (affectionately pronounced — "Rouge-E"), Dave has long been one of the best kept secrets in not just Minnesota goalie circles, but goalie coaching in it's entirety. Rogalski took a unique path as far as NHL goalie coaches are concerned, going from the Huskies in St. Cloud to the USHL and shortly thereafter, the St. Louis Blues.
What Dave is not known for is self promotion. In fact, to his goalies who know Dave the best, that's an added bonus to working with him. For Dave, it's never been about himself. The dedication to his goalies shines through in their on ice performance. It's that, along with his uncanny knowledge of the position that draws them back year in and year out.
Long before Rogalski was hired for the Blues, elite professional goalies who resided in Minnesota were flocking to Dave for a chance to take his knowledge and advance their careers. 
From a fans perspective, his career path may seem short and sudden. For those close to Rogalski, and those in the goalie coaching industry, the hiring is no surprise — the New Jersey Devils scooped one of the best.
It's the age old conundrum, draft and develop, or sign an All Star free agent goalie. For an NHL organization, All Star presence between the pipes brings night in and night out security that comes at a premium.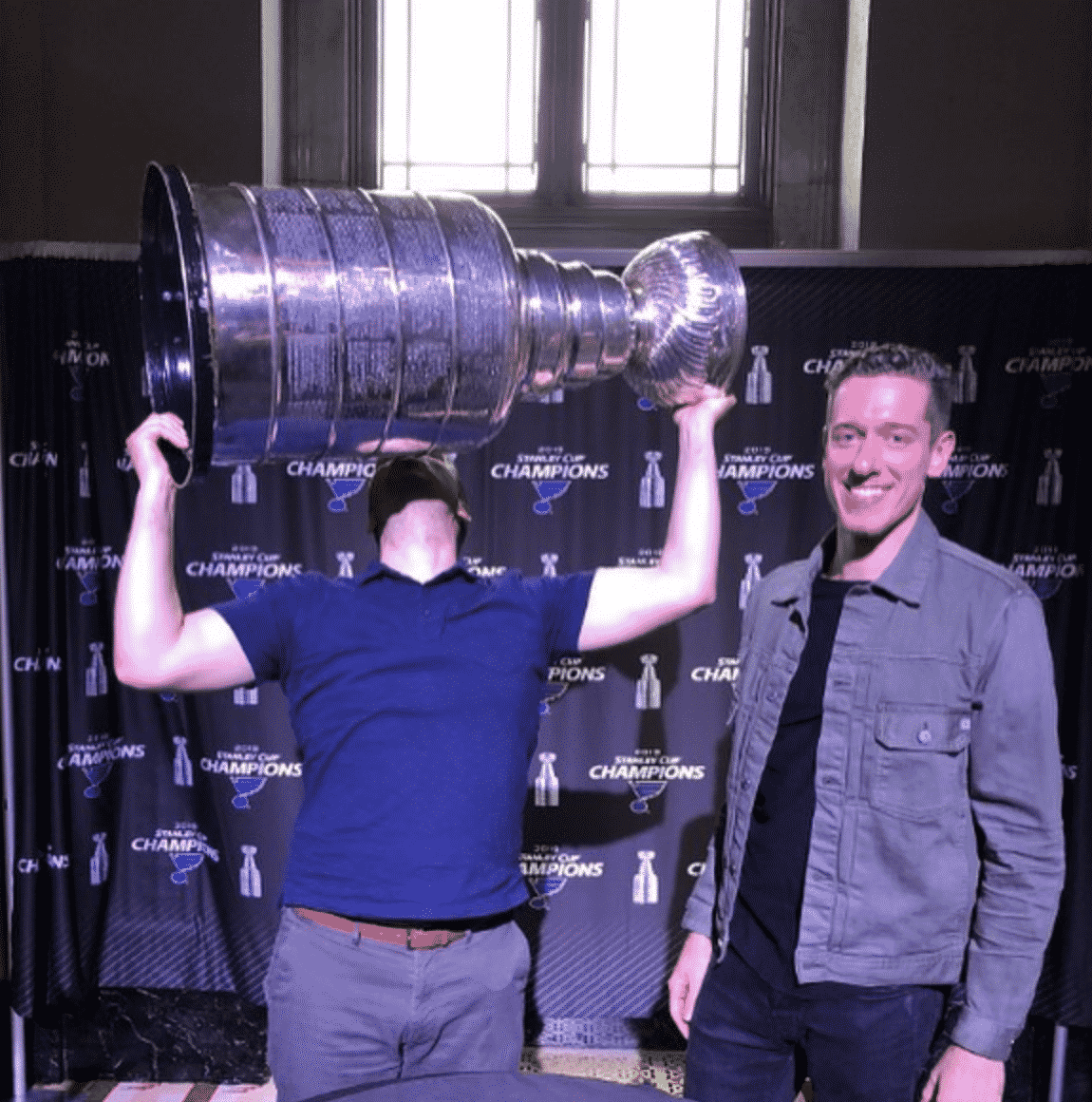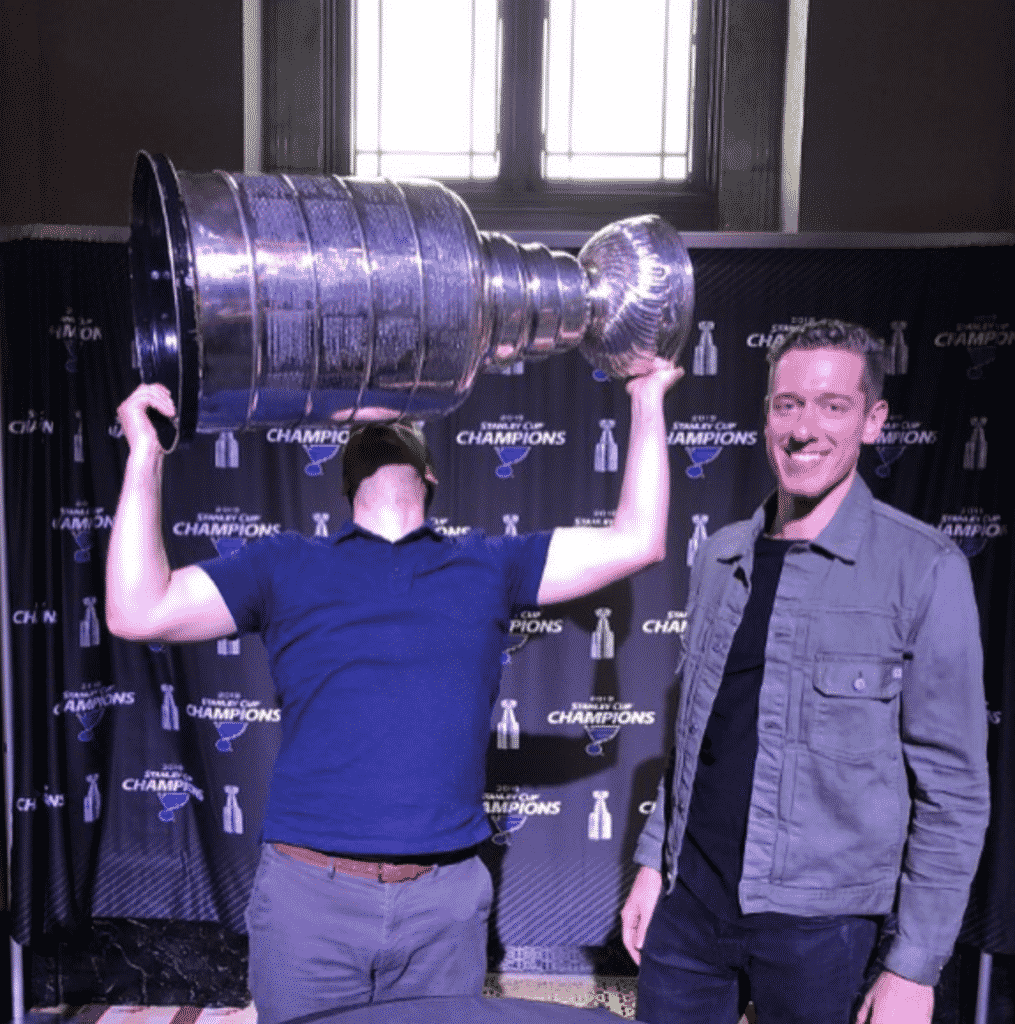 Let's take a look back to the Stanley Cup Playoffs just two years ago. As far as the Blues are concerned, the development of Jordan Binnington put them in a position to compete for and ultimately take home the Cup during the 2018-2019 season, and he came from within.
What the average fan doesn't see, however, is the team working with a goalie like Binngington. At that time in his career, Binnington had bounced around a bit. In fact, he even played 25+ games on loan to the Providence Bruins (AHL Affiliate of the Boston Bruins) the same year they would go on to win the Stanley Cup.
So how exactly, does Jordan Binnington go from being on loan in the AHL, to Cup Champ in the same season?
While Rogalski would be the first to tell you that his process and teachings alone isn't the reason for a turnaround like we all had the opportunity to enjoy, for Binnington, having an elite goalie mind like Rogalski's in his corner certainly didn't hurt.
Knowing Dave, he'd be the first to credit his goalies. That said, however, he has been credited on numerous occasions with the dramatic change in trajectory of Jordan Binnington's career.
I had the chance to speak with a good friend of mine, current pro and client of Rogalski's during his off season — Jake Kielly (Vancouver organization) specifically for this article.
Jake, you're a professional goalie, when it comes to the thought process that goes into "goalies," just how good is Dave's approach?
Kielly: "Dave has an amazing approach when it comes to the minds of goalies. I think he strikes the right balance between teaching technique and preaching the competitive and mental side of the goalie as well because sometimes in a game technique can only take you so far and at that point the competitive aspect and how well you think the game needs to kick in. So in a lot of the goalie skates that we do we are not so much focused on t-pushing for an hour straight, but integrating game like situations into our skates. We have spent a lot of time working on recognition of what hand the player is, reading plays and competing all within the confines of a goalie skate. And with that sort of approach to how he teaches and handles his on-ice time he sets his goalies up really well heading into the season."
How has working with Dave impacted your career?
Kielly: "I would not be where I am today without Dave. From an on the ice perspective a lot of what is in my game is thanks to the coaching that he has brought to me over the 9 years we have worked together. He knows a lot about the game and works really hard to bring new concepts and things he believes into the summers in order to make his goalies better. And his passion for the game does not stop inside the confines of the rink. He has helped me, and many of his other goalies, find places to play, often sticking his reputation on the line. Dave truly would go the extra mile for any of his goalies to help them succeed."
From the times I skated with Dave, it was clear he had a unique approach in both his on ice and his personality. Can you describe Dave and what makes him so unique in the world of coaching goalies. 
Kielly: "There are a lot of things that make Dave unique in the world of coaching goalies. I think the first thing is his massive compete level. I've never met someone who wants to win more than Dave. At anything he does he always wants to be the number one guy. I think that shows in his approach to the way he coaches and lives his life. Another thing that makes him so unique is his level of selflessness. He does not do what he does for personal gains and personal praise, he does it so that goalies can reach their true potential and, in turn, win when it really matters. And above all of that Dave makes it fun to come to the rink but ensures that his guys are ready to work hard that day on the ice. He always shows up with a smile on his face and puts his personal matters aside to give his best to his goalies."
So, who is Dave Rogalski, and why is he the best choice for the Devils?
As far as the average fan is concerned, you've likely never heard of Dave. Aside from his previous position with the Blues, he doesn't carry an extensive NHL pedigree.
In the world of goaltending, it's not necessarily "at what level you played". In fact, Dave doesn't come from even a Division 1 background between the pipes. An undersized goalie, clearly, what he lacked in height he made up for in knowledge and understanding of the position.
To put it simply (and.. humbly would be understating it), Dave Rogalski is one of the brightest minds in the goaltending world, and that's putting it lightly. Prior to his hire with the Devils, professional goalies would flock to Minnesota's Twin Cities to train with Rogalski. The list of goalies who have utilized his services to advance their career speaks for itself, and if you talked to him, he'd probably be the first to not mention a single name.
For a private guy, with a private life, a low profile in the world of goaltending has paid off at it's highest level.
Congratulations, Dave.
What's the difference between a goalie development coach and goalie coach?
As far as roles within NHL organizations are concerned, the goalie coach works with the NHL team. The Goalie Development Coach works with the teams goalies throughout the organization, most often with those working their way through the teams minor league affiliates.
Earlier in this piece, we talked about Dave's role with the Blues as their Goalie Development Coach just prior to being hired by the Devils as the teams NHL Goalie Coach.