The Minot State Beavers have won the 2022-2023 ACHA Division 1 National Championship. The Beavers, ranked Number 1 in the Nation, defeated Adrian College by a score of 1-0. Minot State Goalie Jake Anthony delivered his 6th shutout of the season and Beavers Senior Captain Davis Sheldon was named tournament MVP.
Hey Beaver fans, how do you like your NATIONAL CHAMPION Beavers tonight?!#BuildTheDam | #OnwardBeavers pic.twitter.com/rKN3s4IAAg

— Minot State Men's Hockey (@MSUBeaversMHKY) March 22, 2023
Minot State Wins 2022-23 ACHA Division 1 Mens Hockey National Championship
The Beavers, led by Head Coach and Co-Founder of Goalie Coaches Wyatt Waselenchuk, have now won a total of 3 ACHA titles. Waselenchuk has been a part of all three.
2012-2013 ACHA Champions: Waselenchuk wins as Goalie for Minot State.
2018-2019 ACHA Champions: Waselenchuk wins as Assistant Coach for Minot State.
2022-2023 ACHA Champions: Waselenchuk wins as Head Coach for Minot State.
We'd like to take this opportunity to congratulate Wyatt on this tremendous accomplishment. Wyatt is one of the hardest working individuals I've had the opportunity to meet, whether it's in season training as the Goaltending Coach of the Minot Minotauros, or his dedication to putting on the (hands down) best summer goaltending camp series in North America. Wyatt truly does not possess an off switch, we couldn't be more excited for him and his accomplishment!
Waselenchuk Takes Over As Minot State Head Coach
Wyatt Waselenchuk was officially named Head Coach of the Minot State Beavers in the Spring of 2021. That first season, he led the team to a 31-3 record, a Number 1 National Ranking, and an ACHA national tournament appearance.
Looking Forward To Next Season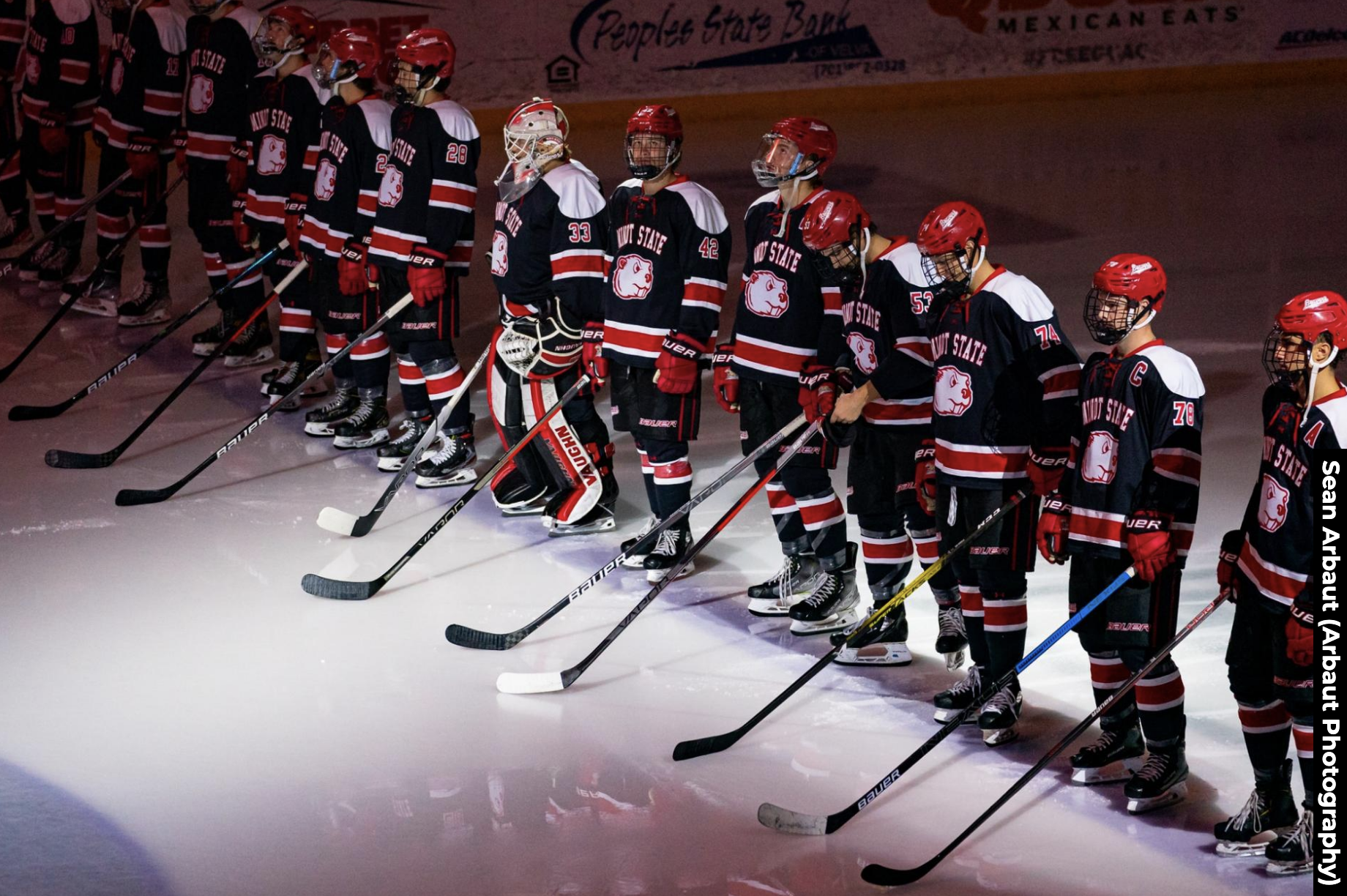 Photo above taken by Sean Arbaut of Arbaut Photography.
During the 2023-24 season, the Minot State Beavers will travel to Colorado for a two game exhibition season versus Colorado College and the Denver Pioneers. In March 2023, the Beavers announced they had signed a deal to play reigning NCAA Division 1 Champion, the University of Denver Pioneers. Denver has won 9 National Championships. In addition to an exhibition game versus the University of Denver, the Beavers will take on 2 time NCAA D-1 National Champion, the Colorado College Tigers.
Congratulations, Wyatt! Here's to your continued success behind the bench, thank you for all you do for Goalie Coaches.
Train With Goalie Coaches!
Looking for a Summer Goalie Camp experience unlike any other? Take a look at the Summer Camp Series Goalie Coaches has to offer. We'd love to train with you in person!