The True Catalyst 9X Goalie Stick Review is here. True announced this goalie stick earlier this year, noting the fact that it's going to come in at 20 grams lighter than the previous True 9X stick. Already, top NHL goalies like Jordan Binnington, Anthony Stolarz, Ilya Samsonov, and others have started to use the True Catalyst 9X goalie stick.
While I wouldn't say that True has completely changed the goalie stick game, they're on their way with the Catalyst 9X. I was shocked with how light the stick felt and in just about every conversation I've had with others using the stick, they've echoed the same sentiment. This stick is super light. I felt a bit like Harry Potter with a magic wand, if I'm being honest. This is one of our top sticks for this year.
If not the True Catalyst 9X, I'm confident that True is going to introduce a stick that will take over the NHL in the next couple years. The goalie stick game has completely changed in the past 5 years, with Warrior breaking the internet with their initial Ritual V1 Pro.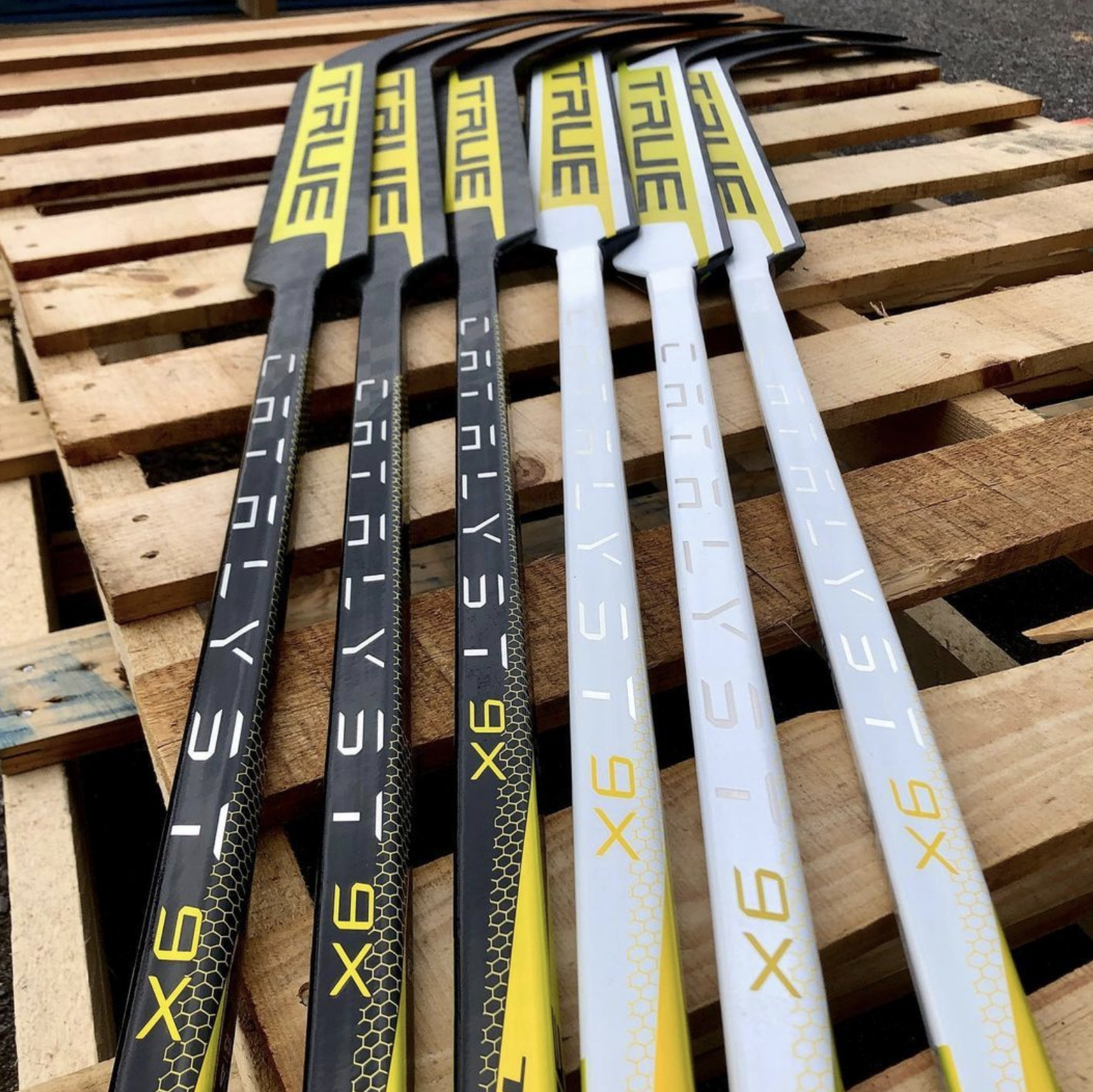 True Catalyst 9X Goalie Stick Review and On Ice Testing
With the True Catalyst 9X stick having been on the market for several months now, it's time we give it the full in depth review. We were fortunate enough to take this stick through the paces during our on ice testing during the winter of 2021 and January of 2022. One of the first things we were blown away with was the weight of the True Catalyst. This stick, out of the box, just feels a lot lighter than any other stick I've used from True.
There are three big changes introduced with the True Catalyst 9X goalie stick in this iteration. This stick will be the upgraded version of last years True AX9 Goalie Stick.
Improved paddle weight (20 grams lighter than 2020 AX9)
Redesigned flex zone
Optimized impact strength
One of the big things to watch here will be whether or not True can catch Warrior in terms of stick market share. Currently, 50% or more NHL goalies use some version of a Warrior goalie stick. Bauer is a close second between the Hyperlite and Ultrasonic, with CCM following. If True can get the Catalyst 9X in the hands of their laundry list of goalies wearing True goalie gear, they will have a significant advantage to Warrior and an excellent shot at becoming one of the top sticks in the NHL.
Here's what I love about the True Catalyst 9X Goalie Stick
It's featherweight light, one of the lightest goalie sticks we've tested to this point
Shoots as well or better than any Bauer stick
Equally as durable as a Warrior Ritual V2 Pro+
Paddle feels stiff, which makes for excellent puck handling (but poor vibration dampening)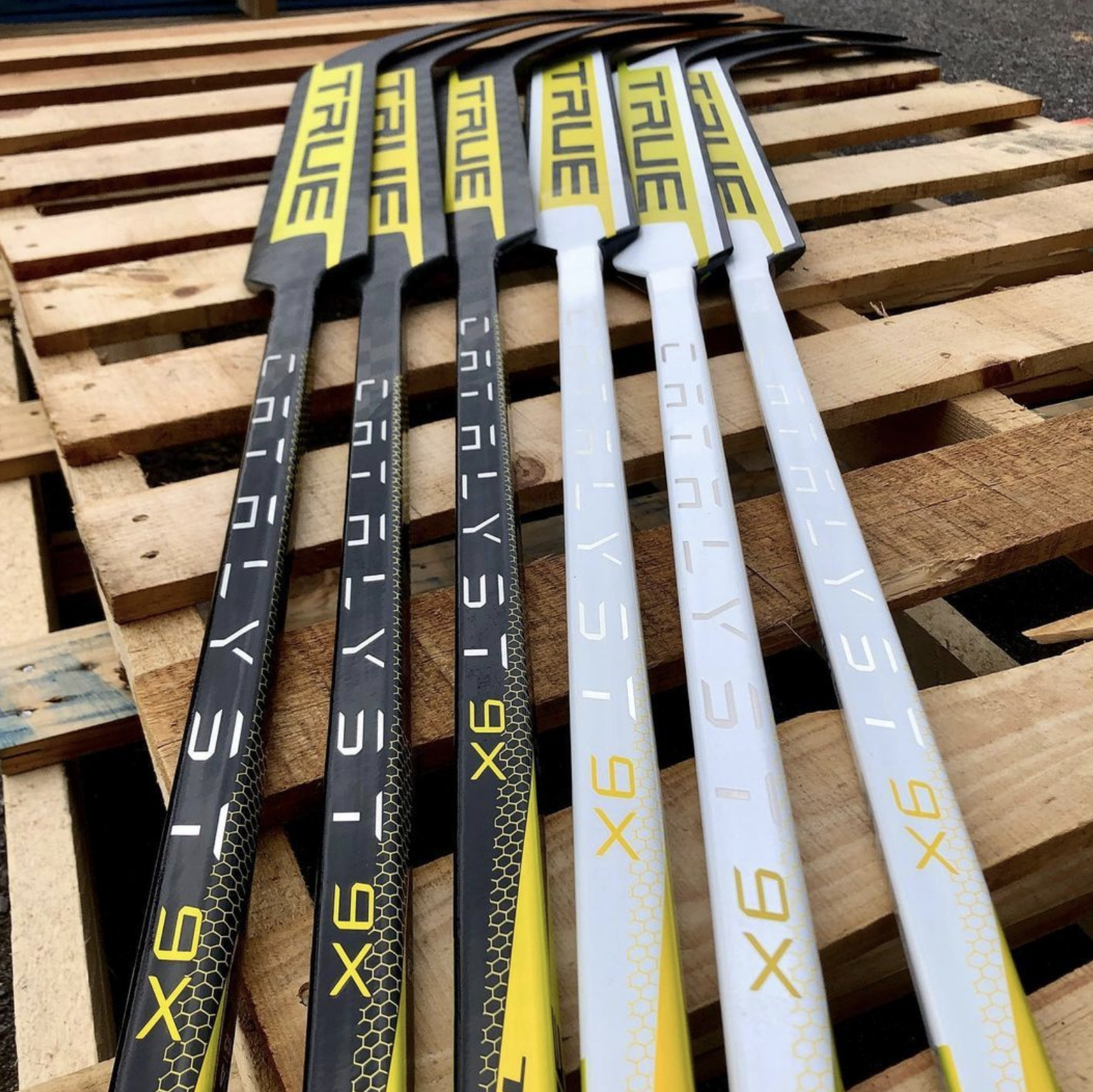 One of the new features of the 9X is the rounded design of the handle of this stick. Honestly, to me, it felt a bit more like a marketing angle (which I'm OK with). The photo below shows the rounded edges of the handle design on this stick.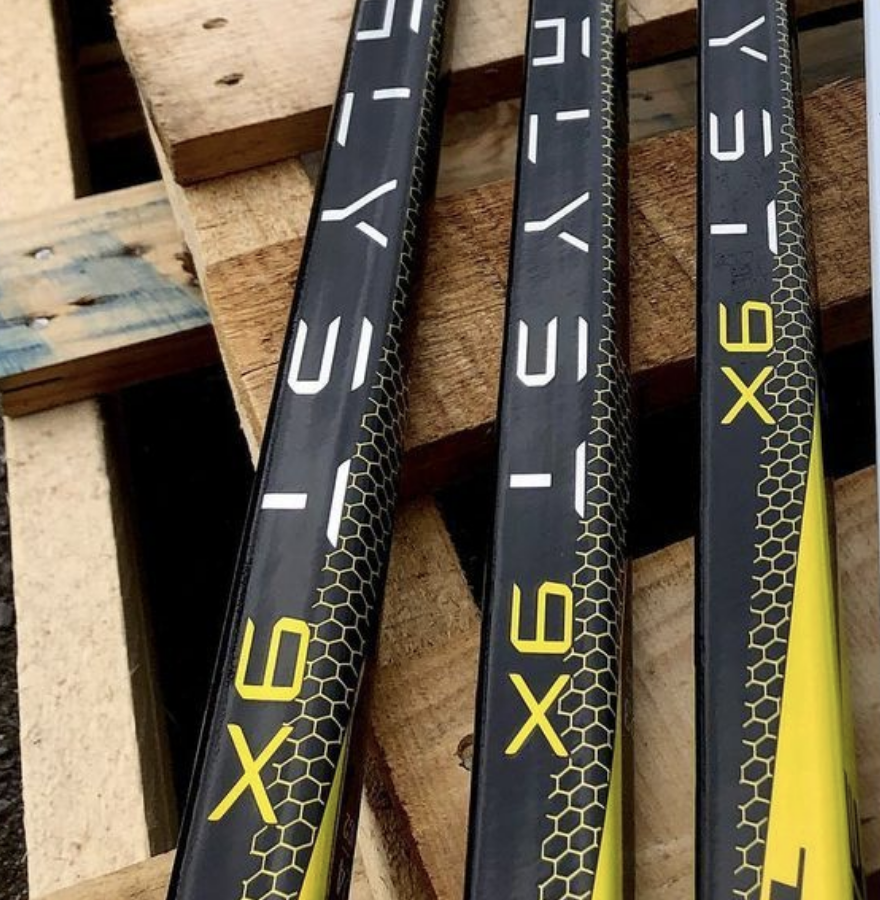 Here's what I didn't like about the True Catalyst 9X Goalie Stick
The design, it's not the best looking goalie stick on the market (I far preferred the Bauer Ultrasonic with it's dark handle)
Rebound dampening is not as advertised, Warrior outperforms this stick in that category
If there's anything we found we weren't in love with from this stick, it was the vibration upon puck impact. The feeling is hard to describe, but it feels a bit stiffer than that of a Warrior stick. True is marketing this stick as improved vibration dampening with what they're calling a "braided rib system", similar to what Warrior uses. It's designed to transfer shock more efficiently throughout the stick. It wasn't horrible, but it wasn't as game-changing as they're billing it as.
True Catalyst 9X vs Warrior Ritual V2 Pro+ Goalie Stick
True Catalyst 9X vs Bauer Supreme Ultrasonic Goalie Stick
True Catalyst 9X vs Bauer Vapor Hyperlite Goalie Stick
View this post on Instagram