After years of a Bauer Reactor jock (note, hard to find, the Supreme or Vapor is essentially the same thing), an upgrade is necessary. The only brand of jock I've personally never tried is Warrior. Warrior, although not my favorite brand in the goalie world, seems to put quite a bit of effort into making their gear some of the most high tech on the market.
Related: finding the best goalie nut cup for your style of play
Whether or not it's a marketing ploy or not remains to be seen.
The real question we're trying to answer here: Is the Warrior Ritual X Pro Goalie Cup the best on the market? From all of the research I've been able to do prior to ordering, users have nothing but good things to say about it. And to be honest, the unit looks like a tank.
Buy the Warrior Ritual X Pro Jock on Goalie Monkey.
Warrior Ritual X Pro Goalie Cup Specs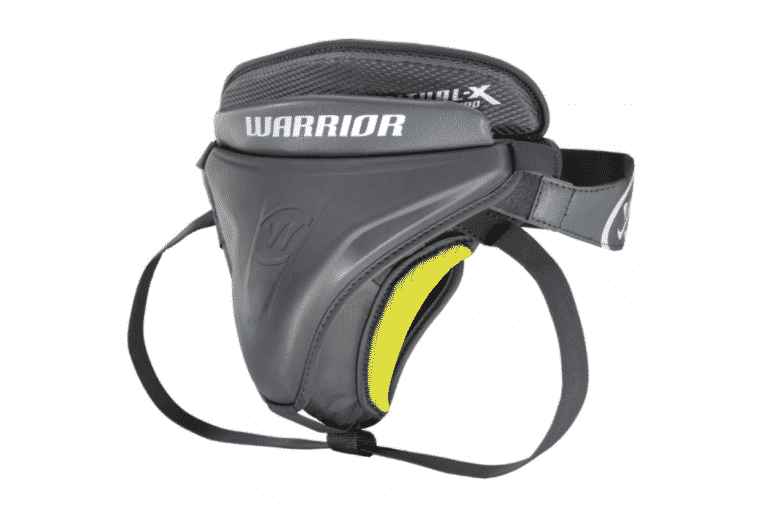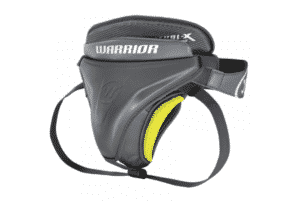 One of the things that should jump out is the jocks "double cup" technology. A double cup is exactly what it sounds, a double cup.
For many, just one look at the unit may be enough convincing. Because I knew we would be doing a write up on the cup, I wanted to make sure I really did get the best jock available. To be perfectly clear, it sounds like Brown makes an incredibly competitive system — however I wanted something easy to order. For that reason (and really, that reason only), Warrior got my business this time.
The Specs: 
-Modified double jock style, "ShockShield" tech by Warrior
-Internal Supporter cup, additional layer of molded medium density closed-cell foam around PE plastic (creates rigid shell around internal protection)
-Internal comfort liner for extra soft protection (inner most liner is removable and washable, added bonus)
-Bonus air mesh lining, better air flow?
-3″ wide fully adjustable waistband
-Added synthetic microfiber reinforcement in high wear areas
The Full Warrior Ritual X Cup Review
I placed my order on Goalie Monkey Halloween morning, the full review will be updated here when the jock arrives.
For the record, I've never been this pumped up about a cup system.
Bonus Zone: How To Really Beef Up Your Cup
Here's a bit of insider knowledge for those of you who just don't trust a product fully until you've added some custom modifications.
A gentleman by the name of Shawn Schroeder makes a custom kevlar cup insert that supposedly fits this Warrior cup. I haven't tried it personally, but some goalies swear by this kevlar.