For athletes that compete at the highest level, they will take every advantage they can get. Whether it's building a high performance diet training their mind, the world's top athletes put in hundreds of hours training areas of performance other than just practice.
What is Sports Psychology, anyway?
Sports Psychologists work with athletes to build better performance via mental strategies. Whether it's visualizing performances or helping them relax, the practice of sports psychology connects the mind to on field performance.
Luckily, you do not have to see a sports psychologist to simply practice training your mind. Athletes that excel at the highest levels seek advantages like the ones discussed in our list of books for athletes below.
Our List of the Best Sports Psychology Books for Athletes 
While there are thousands of great books for athletes, we've built a list of some of the best below. From coping with the pressures of sports to training your mind for confidence, this reading list will make a great start to your library.
1. The Champions Mind
Buy "The Champions Mind"
2. Relentless by Tim Grover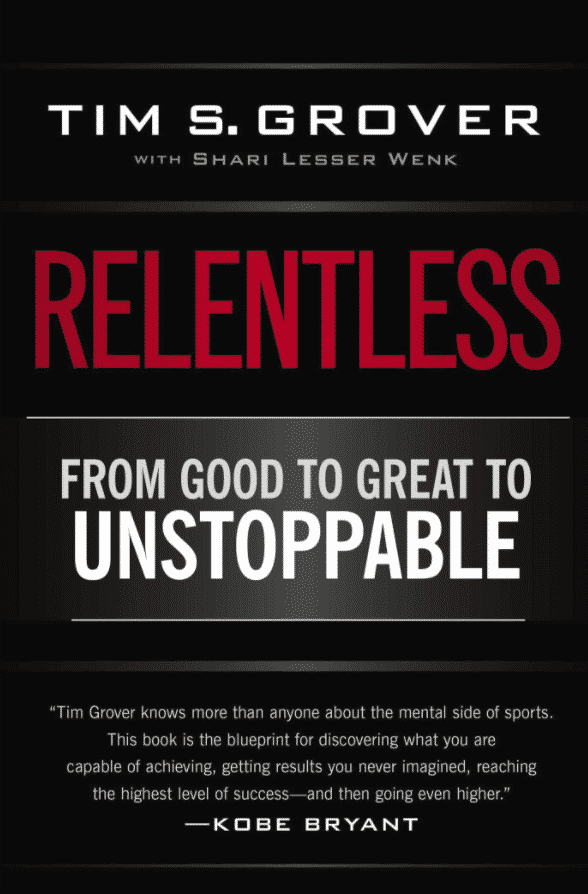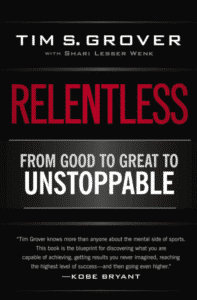 "Relentless: From Good to Great to Unstoppable" by Tim Grover is a very well respected book on the topic of sports pyschology / training the mind. 
In fact, if I had to purchase just two books off this list there is a high probability that "Relentless" would be in it. In the book, well respected trainer Tim Grover documents the process for getting results at the highest level. Grover has worked with legendary athletes like Michael Jordan, Kobe Bryant, Dwayne Wade and dozens and dozens more.
In other good sports books titled "Relentless", Julian Edelman has a solid memoir that's a top seller in football biographies on Amazon. It's called, "Relentless" if you didn't catch on.
Buy "Relentless" by Tim Grover
3. Mind Gym by Gary Mack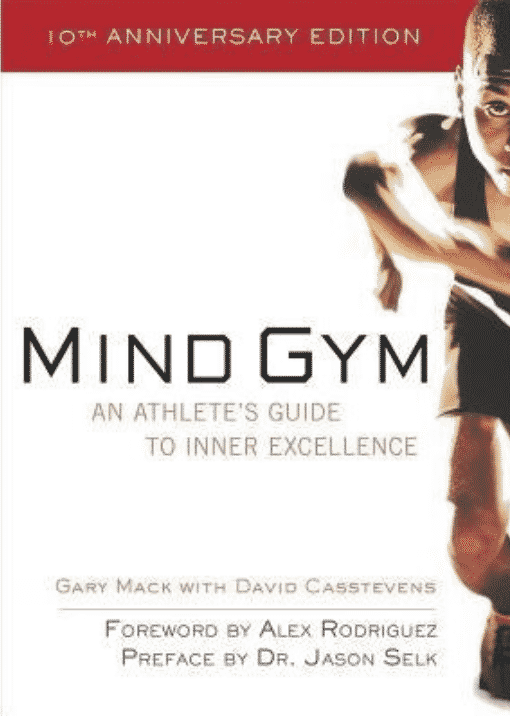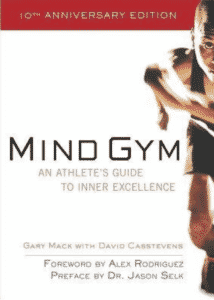 "Mind Gym : An Athlete's Guide to Inner Excellence" by Gary Mack is probably one of the more popular mental toughness / sports psychology books in print. 
The book has numerous accolades from well known athletes including Ken Griffey Jr. and Jason Kidd (every heard of them?). Gary Mack is a well known sports psychology consultant who covers, in detail how the mind affects in game performance equally as much as your physical skill.
Mack uses techniques and exercises proven with his professional clients in the book to help you build mental muscle.
A must read for any athlete with elite aspirations on the playing surface.
Buy "Mind Gym"
4. The TB12 Method by Tom Brady
I referenced this book on our list of nutrition books for athletes, and while it's not explicitly about nutrition, The TB12 Method by Tom Brady is a must read for anybody (not just athletes).
As goalies, athletes, and as professionals in life beyond sports, any time we can learn from an elite athlete / individual like Tom Brady it's worth our time soaking it in.
This book is appropriate for athletes at any level and one of my favorite books written by an athlete, ever.
Buy The TB 12 Method on Amazon
Related:  Best Nutrition Books For Athletes
Bonus: non sports specific must read books for athletes 
Outside of sports psychology books, there are a tremendous amount of great books that would make sense for athletes, coaches, and business owners to read. The great business books of this era are written by successful people who didn't just build large businesses, they trained their mind.
Training your mind to think and act like a professional, to be able to overcome goals in the face of adversity will put you light years ahead of your competition on the playing field and in life.
Here are some bonus books that are not necessarily sports psychology directly, but that will help train your mind in ways you thought were not possible.
Please note that these books are in no particular order.
1. "How Successful People Think" by John Maxwell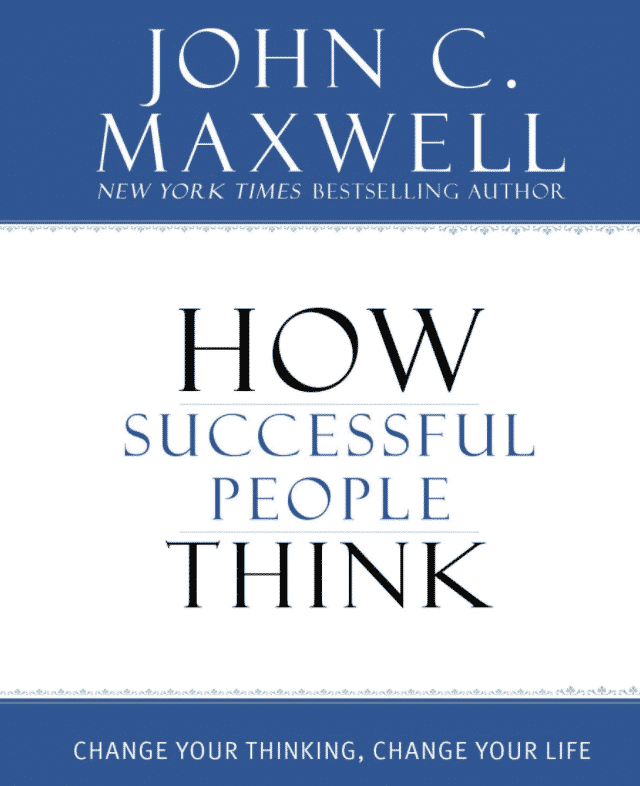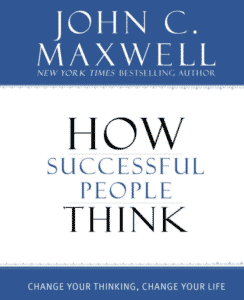 "How Successful People Think: Change Your Thinking, Change Your Life" by John Maxwell is a Wall Street Journal bestseller. 
The book is a quick, compact read that focuses on being more creative and questioning popular thinking, "thinking outside the box we've created".
The book hones in on big picture thinking, while focusing at the same time. Sharing ideas and pulling from the past to determine and better understand the future.
Phenomenal self development book with lessons that apply in both sports and life.
Buy "How Successful People Think"