For players in the hockey community, the opportunity to play with a competitively weighted stick for a fraction of the price is a "sight for sore eyes", per se.
All Black Hockey Sticks is a stick manufacturing company that makes exactly as the name entails; All Black Hockey Sticks.
We procured one of these sticks in the past week and are currently testing it on ice.
All Black Goalie Stick Review: Initial thoughts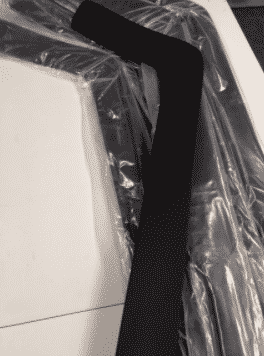 Until recently, ABHS has not released a goalie stick. With the rise of composite goalie sticks (see, Warrior's CR1 and the Bauer 2S), All Black Hockey Stick's enters the goaltending market with a product priced quite well.
ABHS sticks are made of Carbon Fiber and built just like a traditional composite stick.
The All Black Hockey Sticks Goalie Stick weight? 730 grams. Just 50 grams heavier than a Bauer 1S goal stick.
We will continue to update this article once we've tested this stick.
Conclusion: the all black goalie stick is a niche product that's probably best suited for beer league goalies looking for a cheap stick. The stick actually does perform pretty well, there's absolutely nothing wrong with it, the problem is that there is way better goalie sticks on the market for a similar price point.