The Warrior G6 Goalie Pad lineup will be the latest goalie equipment iteration from the company we can probably safely call "legendary" in the goalie gear manufacturing space, Warrior. The Warrior G6 goalie pads come a little over a year after the release of the Warrior G5 lineup, a set of pads that didn't receive the attention it likely deserved largely due to the pandemic.
What updates can we expect with the Warrior G6 goalie pads?
One of the biggest changes with the Warrior G6 pads will be the strapping. There looks to be a new top calf strap, commonly referred to as the "Professor Strap". This strap allows goalies to have an adjustable connection on the leg and gives additional leg channel options with the improved calf wrap.
The photo below shows our first look at what the Warrior G6 goalie pads will look like. Note the new top calf strap. According to @goaliegearnerd on Instagram, initial product testers have reported an "increase in sliding ability". Warrior as a whole, has been known for their pads sliding ability since the release of the G2 and G3 series, so it will be very interesting to unpack whether or not the all-new G6 lineup is as improved as we're hearing.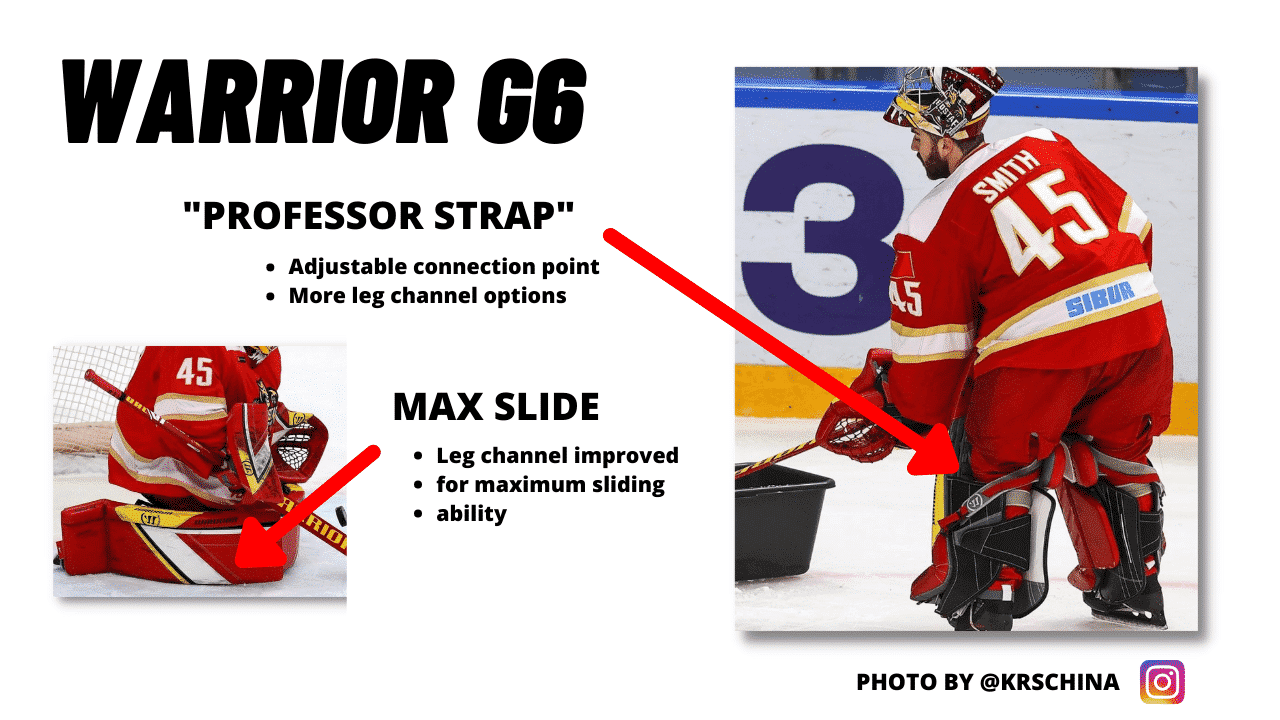 Warrior G6 Goalie Pads Review