An in depth look at Warrior Ritual GT2 Goalie Pads.
Warrior's latest line of goalie pads, the Warrior Ritual GT2 is available for purchase. The pads released in the Spring of 2019 with both the GT2 Pro and the GT2 Senior lines available.
We're going to be taking the new GT2 line through the paces in our on ice testing, however, for now we'll take a dive into some Warrior goalie gear sightings as well as the specs of the latest gear.
Our prediction: these pads are going to blow up in 2019. Out of the box, the biggest difference between any other pad line was the glove. You could seriously get a brand new Warrior glove delivered after school and wear it in a game the same night. They didn't pay me to say that, it's the truth.
Quick pros: when I'm taking a look at new gear I like to do a couple things. First, I take everything out of the box. I check it over, put my hands in the gloves, throw the pads on, the standard stuff. Just as quickly as I took the gear out, however, I put it back in the box and let it sit for the night. Why? I want to figure out what my best feature was on the gear, without biasing myself immediately.
For me, that was the glove. The glove is truly game ready. The pads are ridiculously light, I'm excited to see how they compare to the Bauer 2S and the Vapor 2X which up to this point have been near the top for the lightest goalie pads. The pads are closest to the Bauer Vapor 2X, which we're excited to wear in our on ice training this summer.
Also of note, the inner sliding area. Warrior's made it a focus to offer unmatched sliding ability in this area and the GT2 line is no exception. That's enough for initial thoughts, we're going to let this sit for the evening and get back to the photos / on ice testing tomorrow.
Shop Warrior Ritual GT2 Pads at Pure Goalie
Buy Warrior Ritual GT2 Gear at Goalie Monkey
Warrior Ritual GT2 Goalie Gear Review
The Warrior Ritual GT2 line is their latest line, coming from the Warrior G4. Here's another review done by our friends at Goalie Monkey. Goalie Monkey consistently has some of the best deals on gear, we highly recommend giving them a thought when purchasing new gear.
The gear specs
Designed to be LIGHT
Knee Drive System
New 360°ACTIVEdrop leg channel (Senior and Intermediate only)
New knee cradle with adjustable setting
Standard toe lace (Optional Active Response included)
Ritual GT2 Knee Pad included in laundry bag
Carrying strap included with leg pads (Senior and Intermediate only)
Junior sizes new for 2019
Difference between Warrior Ritual GT2 Senior and Pro?
The major difference between Warrior's Senior line of pads and the Pro line is almost always customization. Warrior does a pretty good job of letting customers order custom gear, especially when you order through PureGoalie.
What size Warrior pads should I get?
Warrior, like most goalie pad brands, run true to size. We've listed a gear sizing guide directly from PureGoalie.com below that will help you find the exact size you should get.
We've found that the 32+1.5 are slightly bigger than a Bauer 2S Extra Small (XS).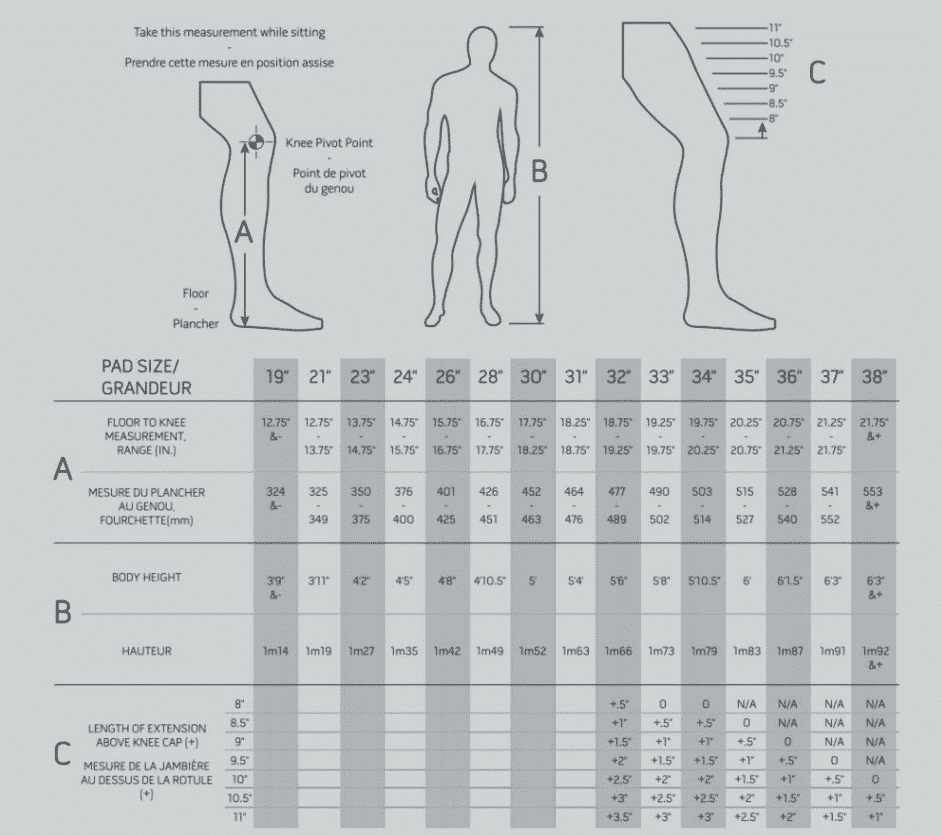 What type of pads are Warrior closest to?
Warrior Ritual GT2 Designs
As with any gear launch, brands did their best to tease us with Warrior Ritual GT2 sightings. Here's some of our favorite sightings and GT2 pad designs.
Shop Warrior Ritual GT2 Pads at Pure Goalie
Buy Warrior Ritual GT2 Gear at Goalie Monkey
Was this article helpful at all? 
We'd love it if you left us a 5 star review (bottom star is a 5)!
[ratings]